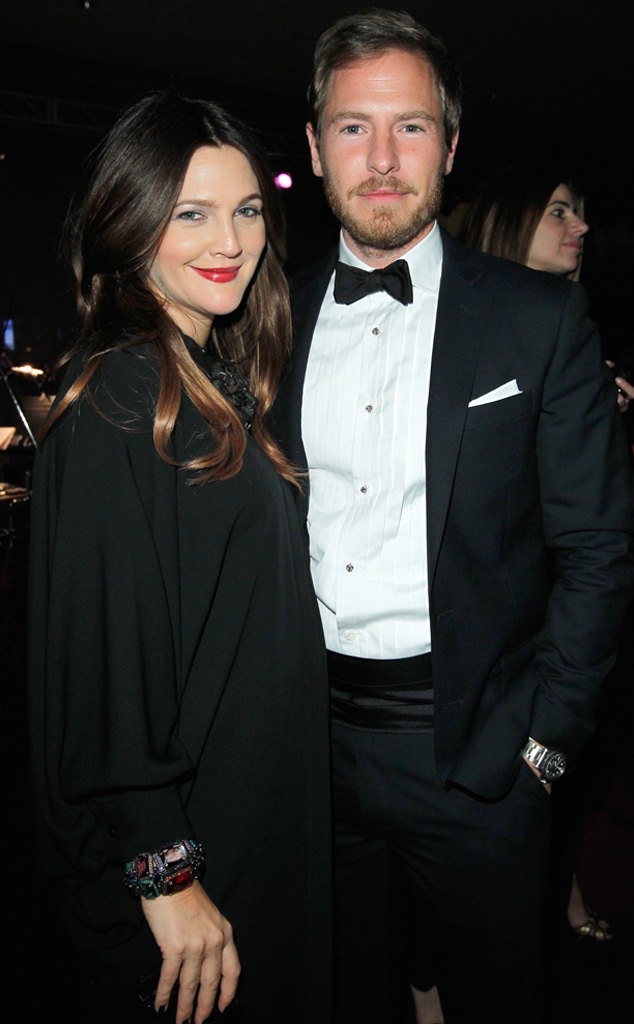 Donato Sardella/Getty Images
Drew Barrymore is closing the book on the final chapter of her marriage. 
The actress has filed for divorce from Will Kopelman on Friday after four years together, according to The New York Daily News. The former couple, who confirmed their separation in April, share two young daughters, Olive, 3, and Frankie, 2. 
Following their split, the 41-year-old and her then art consultant beau insisted that despite calling it quits, their family would stay intact. "Sadly our family is separating legally, although we do not feel this takes away from us being a family," the pair said in a joint statement. "Divorce might make one feel like a failure, but eventually you start to find grace in the idea that life goes on. Our children are our universe, and we look forward to living the rest of our lives with them as the first priority."
In the months that followed, the Blended star has done her part in moving upward and onward, her social media presence hallmarked by time spent with her kids and loved ones. 
But when she appeared on Chelsea in May, Drew offered a remarkably candid glimpse into the struggles she's recently faced. "When you break up with somebody, you're like, 'Yeah, that didn't work,' [but] when you get divorced you're like, 'I'm the biggest failure. This is the biggest failure,'" Barrymore reflected to Chelsea Handler.
"It's so shameful and hard to actually go through that, even privately."
A source told E! News at the time of their separation the pair choosing to split was a long time coming. "This was a slow burn. It was not a decision that they came to over night," the insider adds. "They worked on things for a long time and have had time to adjust."
Barrymore's divorce from Kopelman marks her third marriage. The Never Been Kissed celeb was married to Jeremy Thomas for less than a year until 1995; in 2001 she  wed actor and comedian Tom Green before ending their marriage in October 2002.