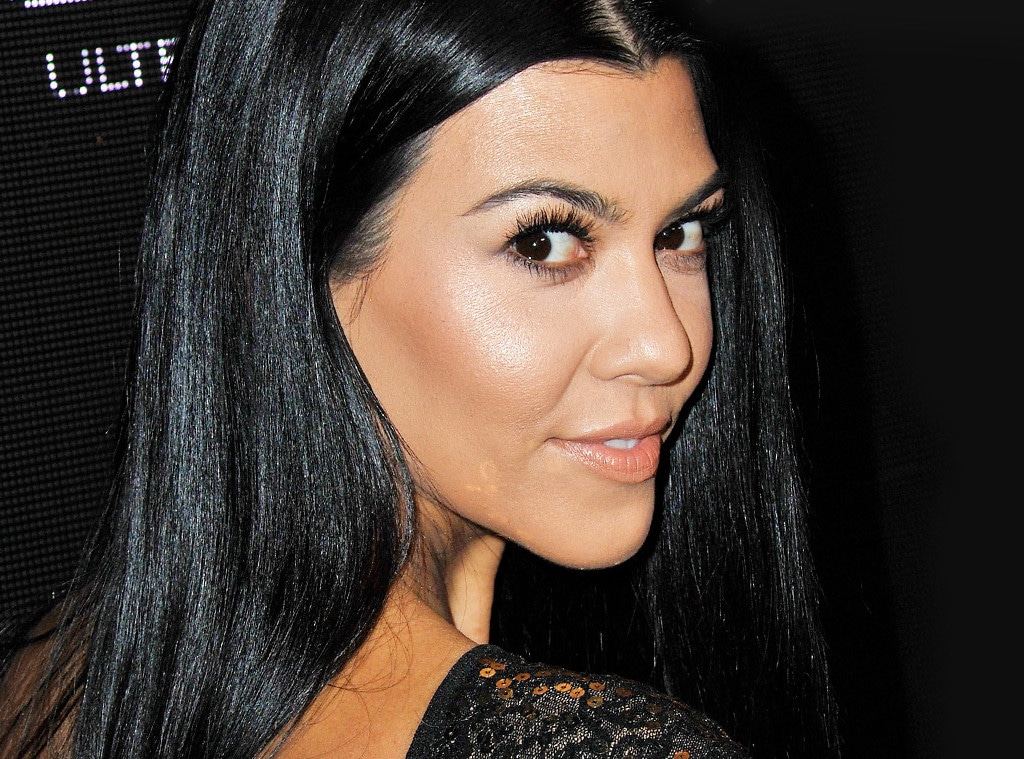 Jerod Harris/WireImage
Oh, honey, honey...
We know temporary lip-enhancing glosses are the latest buzz, but a lip plumper with bee venom? Yes, it's a thing.
Apitherapy, or bee venom therapy, is an age-old practice that uses bee by-product—including venom, honey and pollen—as medicine. It's not substantiated by the medical community but, of course, has fans that span cultures, ages and even celeb status.
Gwyneth Paltrow knows the value of a good bee sting, while Kourtney Kardashian endorses Manuka Doctor, a beauty brand that banks on bee derivatives.
The Keeping Up With the Kardashians star recently posted about Manuka Doctor ApiRefine Lip Enhancer, piquing our interest. Actually, five of our editors tried it, because, well…everyone can have different responses to bee venom. How did this formula, including Purified Bee Venom (which the brand claims to promote collagen production), Manuka honey, hyaluronic acid and peppermint, fare?
Here, our thoughts, in real time.
00:00: Application
00:07: "Immediate sting! Some lip plumpers take a while to reach full burn; this is instant."  –Kailey Harless, social media editor
00:20: "Compared to other lip glosses, this one is a little runnier (it actually feels oilier than anything). It has a minty taste, and I feel an immediate tingle—but nothing too intense." –Taylor Stephan, associate editor 
00:30: "My lips went all muscle memory on me. I feel the exact dull, burning sensation (all over my pout) as when I've eaten too much salsa. It's Taco Tuesday all over again...and it's not going away." Raleigh Burgan, style editor
00:48: "It's a little tingly but no insane reaction." –Jaqueline Lee, creative editor
01:35: "Lips seem to be a little numb." –Charlotte Marsalese, intern
01:55: "I got some on my tongue. I can'th fell the ip of mah thongue." –Diana Nguyen, supervising editor
02:30: "The texture is a little tacky, but that's kind of expected from any lip gloss. Other than that, nothing out of the ordinary from your average gloss." –RB
03:10: "I really packed the product on, because I really wanted to get full-plumping benefits. It feels goopy but not messy, and the tingly sensation is still pretty consistent." –TS
03:40: "I'm drinking water and my throat is starting to feel sore. I'm thinking that sting continued all the way down. Or I'm just paranoid." –KH
03:45: "I got caught up in some emails and totally forgot about it." –JL
04:00: [Silence, because everyone is taking selfies.]
05:00: "This stung for the entire 5-minute waiting period, but not to the point where I wanted to wipe it off. Lips just look glossy." -KH
05:06: "I notice the most difference in my bottom lip—it looks fuller and juicier. I think it had a lot to do with the high shine of the product and less to do with the sensation of the gloss." -TS
05:15: "Yes, definitely a little difference for the better, and I like the evenness of the sheen, but I'm not sure anyone would notice." – JL
05:30: "My lips feel just as thin as ever." –KH
06:10: "To be honest, I didn't think there was much of a difference, but everyone around me raved about how full my lips looked. So…yes and no." –RB
06:30: "I think my lips are a little plumper, especially my top lip." –CM
In the end, some of us saw results, while others appreciated the glossy, moisturized finish.
Was it worth the buzz? You tell us.
Watch:
How to Powder Contour