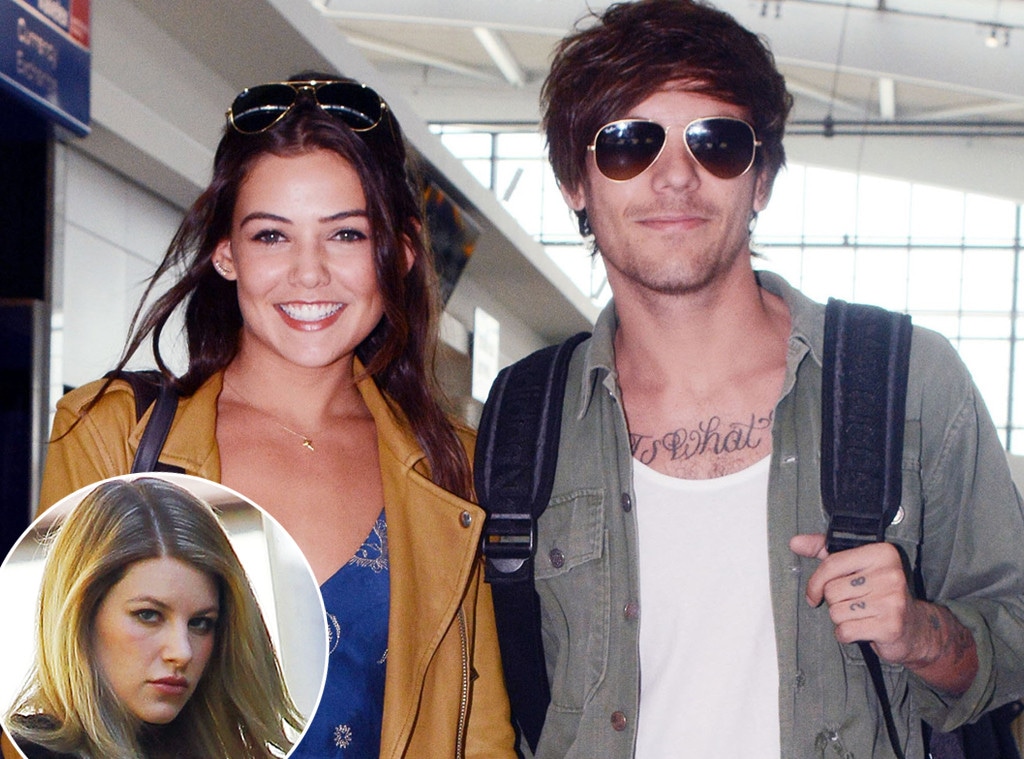 AKM-GSI: FameFlynet
There's some drama in Louis Tomlinson's life right now.
The One Direction singer's ex-girlfriend and baby mama, Briana Jungwirth, is none too happy about their son, Freddie, spending time with his new girlfriend Danielle Campbell. Let us explain...
Tomlinson and Campbell were photographed in Malibu on Wednesday while the singer spent time with his 6-month-old baby. Obviously, Jungwirth caught wind of these photos and decided to take to Twitter to make her feelings clear.
"You can pretend all you want but you will NEVER be my baby son's mother," she wrote to her 35K followers, obviously directing it to Campbell.
As we reported before, the constant paparazzi surrounding Tomlinson and his son has been so much of an issue he was forced to ask for privacy in a statement earlier this month.
"The persistent and increasing levels of paparazzi and media intrusions into Freddie's life of late are not only posing potential security issues but are also crucially invading the privacy to which Freddie is undoubtedly entitled as a child," the statement said. "The levels of paparazzi attention on Freddie are intolerable and completely unjustifiable."
The statement continued, "Louis appreciates, respects and values his relationship with the media and we hope he and his son are afforded the same respect on this matter."
Meanwhile, TMZ reports that Jungwirth was preventing Tomlinson from seeing his son due to her jealousy over his new girlfriend. Thus, the singer has filed for joint physical and legal custody of Freddie. 
Jungwirth, a Los Angeles stylist who dated the singer briefly last year, denied any allegations on Twitter, slamming the tabloids and writing: "To all those who feel the need to make disparaging, hateful and inappropriate comments concerning me and my son Freddie – I am sincerely sorry that you all have chosen to focus your time and attention on my life and the life of my son. Surely you must have better things to do than pry into the personal life of a single mom and newborn child."
She continued, "I am confident that in the days and weeks to come, you all will find that your negativity and venomous attacks were little more than time wasted. In the meantime – I am hopeful that you will all respect my son's privacy and find it in your hearts to discontinue the overwhelmingly inappropriate comments about me, my family, and most importantly my son Freddie. Thank you."