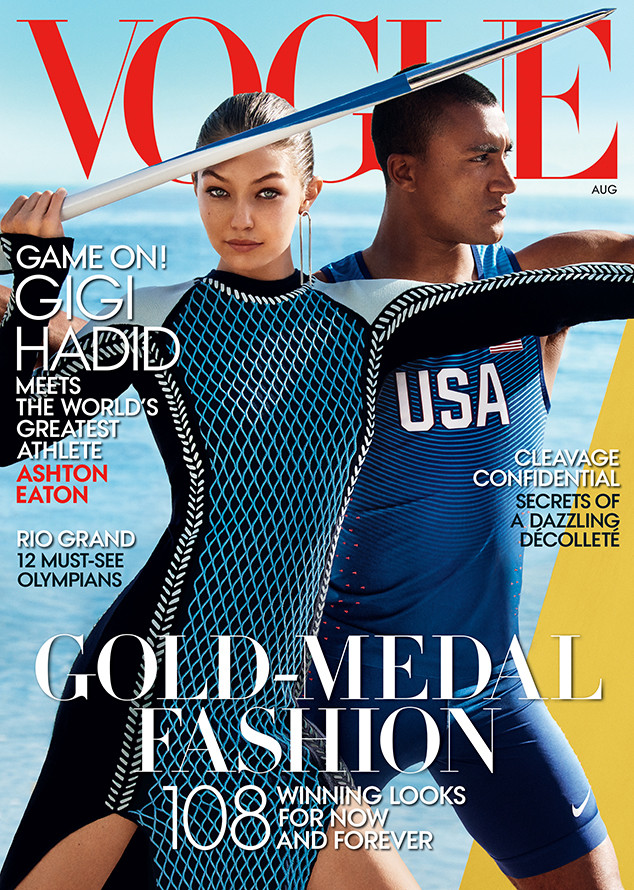 Mario Testino/Vogue
Congratulations, Gigi Hadid!
The supermodel has scored her very first American Vogue cover, and obviously she looks gorgeous. Posing next to Olympian Ashton Eaton, Gigi stuns in a blue, black and white Versace dress with slicked-back hair. This is actually Gigi's first time covering the U.S. edition of the magazine, and to say she's excited would be putting it lightly.
"An ultimate dream come true, I am beyond humbled. Shooting my first American @voguemagazine cover, in my hometown, was so surreal," she wrote on Instagram.
Of course, this is hardly Gigi's first time working with Vogue and Anna Wintour. The 21-year-old bombshell has covered various covers of the magazine's international editions, including British Vogue, Vogue Netherlands, Vogue Paris and more. So, how does her American cover stack up to her international ones? Let's just see.