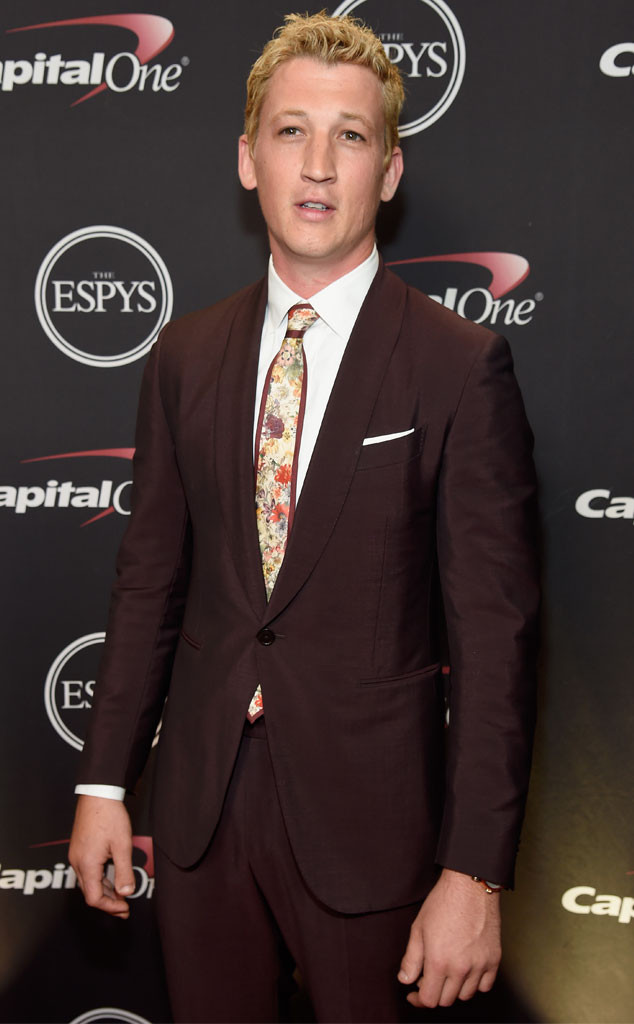 Kevin Mazur/Getty Images
If it isn't broken, don't fix it.
Miles Teller could've benefitted form hearing that adage before dyeing his hair blond because after debuting his new look at the ESPYs Wednesday night Twitter went crazy. The Whiplash star lightened up his locks—and his eyebrows—and it did not go over well with the Internet.
Although there are some Teller fans who stood by his side, tweeting that he was "working that blonde hair," most people were not about his new look, and made sure to let the rest of the Twittersphere know.
Here are some of Twitter's harshest reactions to Teller's new look: