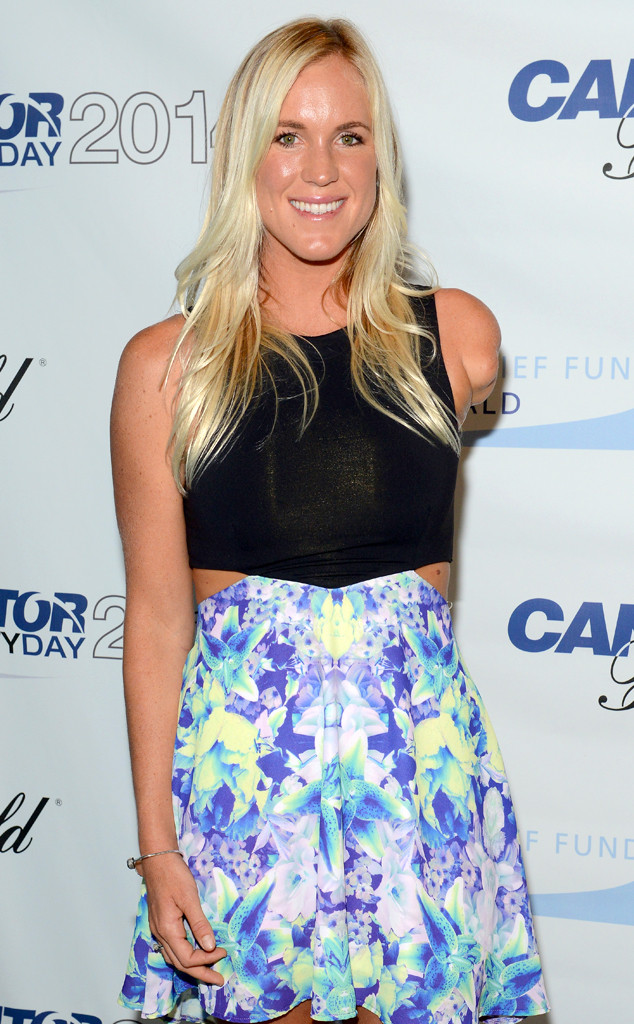 Noam Galai/Getty Images for Cantor Fitzgerald
Bethany Hamilton won't be gracing the ESPYs stage with her presence tonight.
The 26-year-old professional surfer has withdrawn her nomination for Best Female Athlete With a Disability, E! News has learned. She had been previously announced as a nominee along with marathon racer Tatyana McFadden, volleyball player Heather Erickson, cross-country skier Oksana Masters and cyclist Shawn Morelli, but Hamilton's name no longer appears on the voter page.
"Bethany expressed to ESPN that she was appreciative of the nomination but didn't feel it was a good fit for her, so ESPN removed her from the category upon her request," ESPN tells E! News in a statement.
E! News has reached out to the ESPYs and Hamilton for comment.
Hamilton previously won an ESPY in 2004 for the Best Comeback Athlete Award after surviving a shark attack when she was just 13 years old. On October 31, 2003, Hamilton went for a morning surf along Tunnels Beach, Kauai, and was lying on her surfboard with her left arm dangling in the water, when a 14-foot tiger shark attacked her.