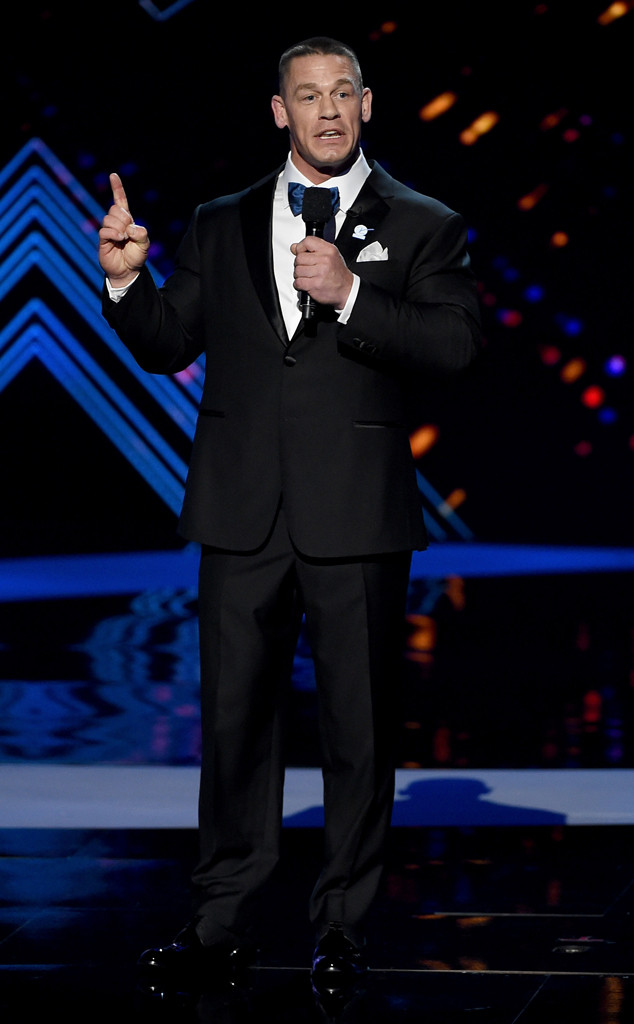 Kevin Winter/Getty Images
The 2016 ESPY Awards are in full swing!
The show's host, John Cena, is getting ready to take center stage at the prestigious annual event, where the year's top athletes will be honored for their outstanding work.
Dwyane Wade, J.J. Watt, Danica Patrick, Lindsey Vonn, Lisa Leslie, Stephen Curry and more famous names in the sports world are expected to be in the audience for today's big bash, but they won't be the only ones bringing the star power.
In fact, Hollywood will be joining in on the fun as well! Miles Teller, Gina Rodriguez, Ciara, Bryan Cranston, Zendaya, Justin Timberlake and even Vice President Joe Biden are all slated to take part in the night's festivities held at the Microsoft Theater in Los Angeles.
For the first time ever, the show is honoring not one but three athletes who retired this past year.
But without further ado, let's take a look at who has been named a lucky winner at the 2016 ESPY Awards: