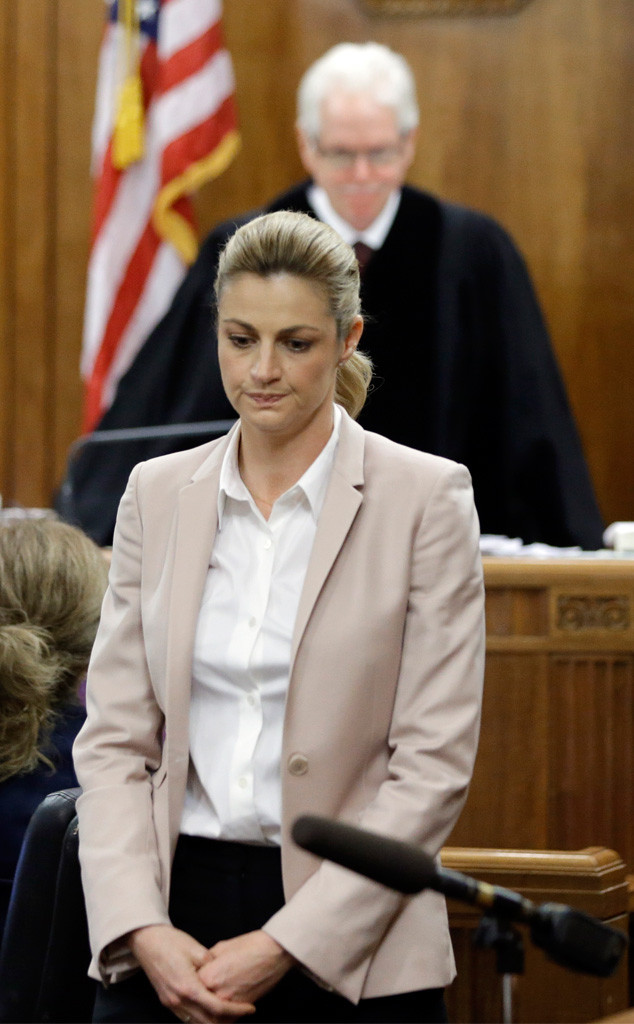 AP Photo/Mark Humphrey
Erin Andrews' stalker cannot avoid paying up.
After being awarded $55 million in a civil lawsuit in March, the broadcaster was granted a motion to prevent Michael David Barrett from avoiding his part of the payment.
According to court documents obtained by E! News, Judge Trish Brown of the Oregon bankruptcy court ruled that any financial damages awarded to Andrews are "non-dischargeable," meaning they cannot be avoided by declaring bankruptcy.
Barrett pleaded guilty in 2009 to videotaping her through her hotel room's peephole and posting a video online of her naked while changing clothes—a clip that later accumulated millions of views.
He was subsequently sentenced to two and a half years in prison, three years of probation and thousands of dollars in fines and restitution for interstate stalking. He was released from prison in July 2012 and filed for bankruptcy the same year.