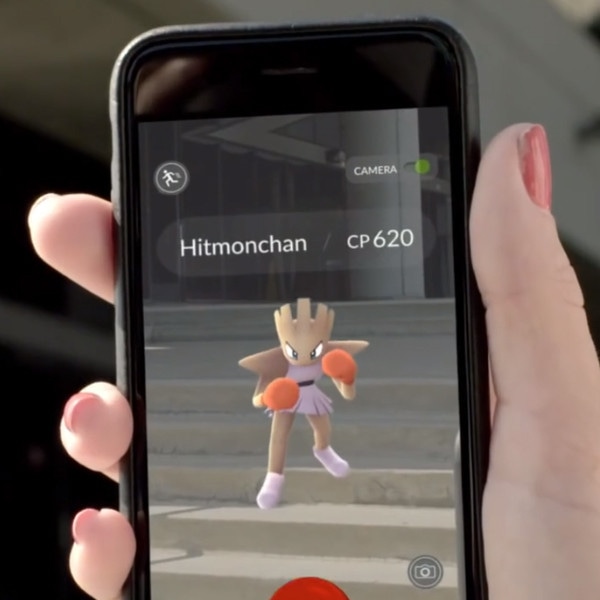 Pokemon Go
We have some more "Pokemon Go" news for you because we are certain there is no way you are tired of hearing about this yet. No way at all. Let's get to it before you throw yourself off your seat in excitement. 
If the possibility of discovering a dead body, or getting IRL robbed at a Pokestop doesn't entice you to play this game, perhaps its matchmaking qualities will.
If you're willing to fall in a ditch or piss off your already-crotchety neighbor by trespassing on their house-turned-accidental-Pokemon gym, you'll probably have no problem catching a date with that Jigglypuff. The game is currently more popular an app than Tinder, according to Similar Web, and in our opinion, that's pretty adorable. There are dating apps for Disney nerds, farmers, and even those seeking the apparently elusive sea captain (Google this. It's real.), so why not meet your soulmate at your local Pokestop? 
One Redditor has done just that, posting the love story above. "Her Pokemon Go collection was far superior than mine... She already had Zolten (I swear I meant Jolteon) and Flareon, while I have two sad Eevees sitting in my bag...but the important thing is that I am meeting her again tomorrow! I asked her out on a date, and she said yes! Thank you, Pokemon Go!" Hand us a Poke Ball to collect our joyful tears. This is modern technology at its best. 
Players are all over Craigslist too, posting the most adorable Missed Connections like, "You said you had just started searching for Pokemon. I thought you were really gorgeous, and I wanted to keep talking. But I was embarrassed by how much I was sweating because it was hot. I thought you were really cool, and I wish I would've at least asked for your name. If you somehow read this and want to reply, reply with the name of the Pokestop we both went to so I know it's really you." The unrequited love here is just unbearable. E! readers, please bring them together.
"Pokemon Go" isn't all about broken bones and a GPS function that might be stealing all of your personal info. It's about bringing people together (and outdoors) who might have never done so had they not played the game. An Imgur user even credited the app with helping ease their depression and anxiety, acting as a motivator to get exercise and meet new friends. If all of those awesome perks mean you have to catch a few Squirtles on your toilet, and possibly put your entire life in danger, then so be it, right? 
Watch:
Jennifer Garner Reveals Guilty Pleasure App!
Jennifer Garner reveals her guilty pleasure app