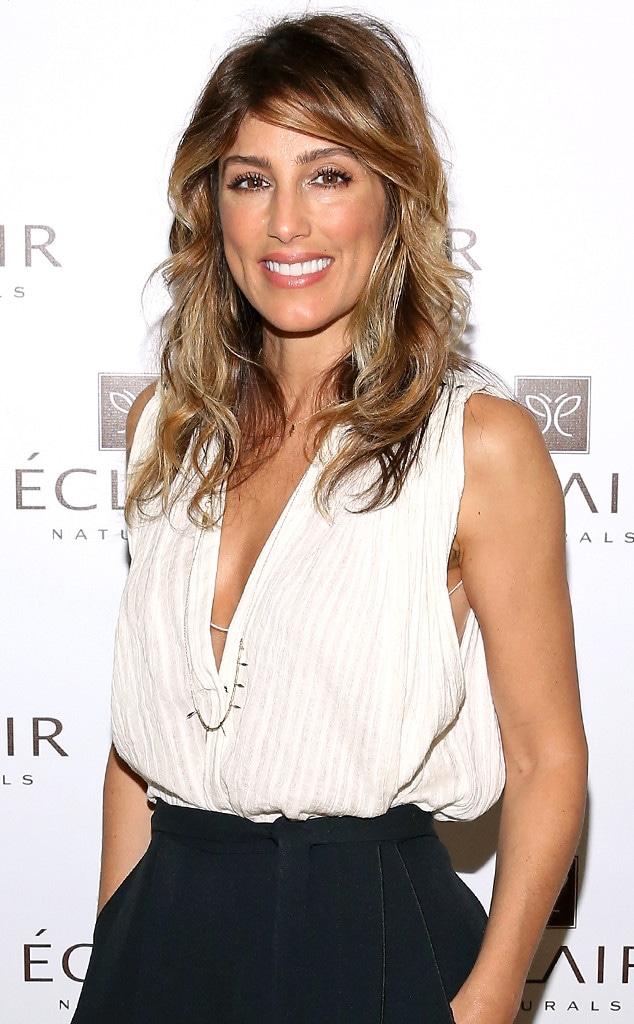 Monica Schipper/Getty Images for Eclair Naturals
Make way for another new agent!
NCIS fans, prepare to welcome another new face for season 14 as Jennifer Esposito is set to join the longrunning CBS hit procedural, E! News has confirmed. 
The former Blue Bloods star is set to take on the series regular role of NCIS Special Agent Alexandra "Alex" Quinn, an experienced agent who left field work and became an instructor at the Law Enforcement Training Center. Quinn will be lured back into the field by Gibbs (Mark Harmon), who will take advantage of her sharp wit, quick mind and immense talent as a federal agent.
"We couldn't be happier to have Jennifer Esposito joining us for season 14," NCIS boss Gary Glasberg said in a statement. "She embodies everything that we hoped for in the character of Quinn and we can't wait to have her come be a part of our team."
Plus, Duane Henry, who guest starred in the final two episodes of last season as MI6 Officer Clayton Reeves, will be joining the show as a series regular as well. 
In addition to Esposito and Henry, Wilmer Valderrama is also set to join the team this fall, playing NCIS field agent who disappeared after accepting a deep cover assignment many years ago. In fact, many agents don't even know that he's still on the job—or whether he's even alive. When he resurfaces, he'll be as dedicated to his job and country as ever, but after his years-long assignment he'll become an unpredictable, charismatic loose cannon.
"Wilmer Valderrama will be able to flex his dramatic, physical and comedic talents in this classic NCIS role," Glasberg said of Valderrama. "Fans are going to see him like they've never seen him before. This is going to be fun. We're thrilled he's coming aboard."
All three additions should help to fill the void left by the exit of star Michael Weatherly, who left the show after 13 seasons to star in one of CBS' new dramas, Bull. 
NCIS returns on Tuesday, Sept. 20 on CBS.
Watch:
Michael Weatherly Weighs in on "NCIS" Finale