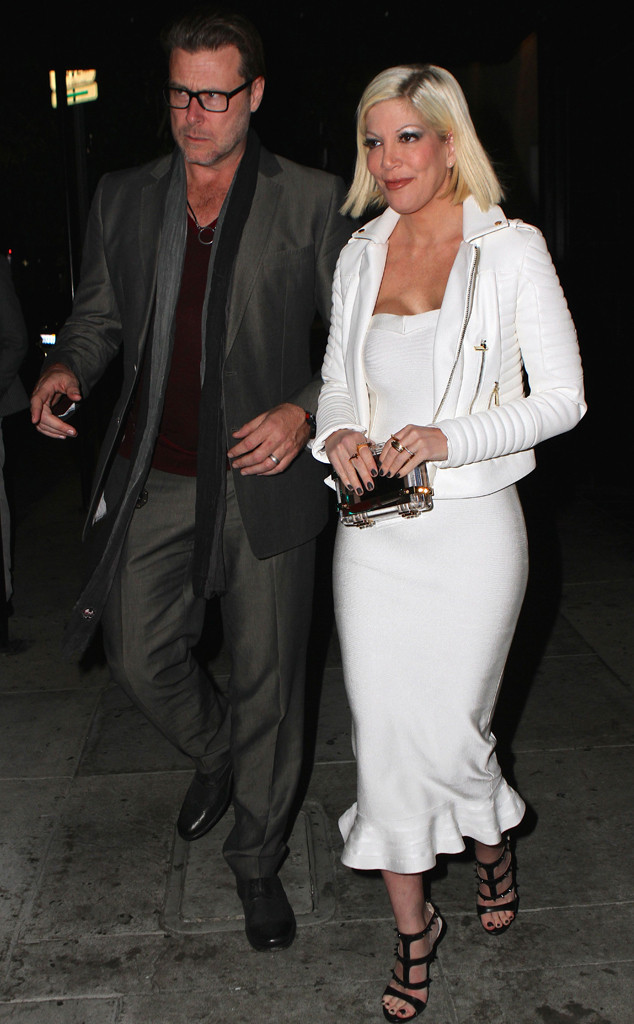 Nancy Rivera / Splash News
Tori Spelling and Dean McDermott are in trouble.
The state of California hit the couple with a tax lien for $259,108.23 for unpaid state taxes from 2014, according to legal documents obtained by E! News.
Tori and Dean have been in financial hot water before, as credit card company American Express sued her for failing to pay a balance of $37,981.97. Court documents showed Tori was unable to complete a payment of $1,070 last June. She previously told People that despite the stories, she and her husband are doing just fine financially.
"We're doing a great new series, I'm really happy, we're doing a new show on Cooking Channel—we're not bankrupt, we're not struggling, we're fine!" she told People. "[The] kids [are] good, family's good, I'm healthy, finances [are] good."