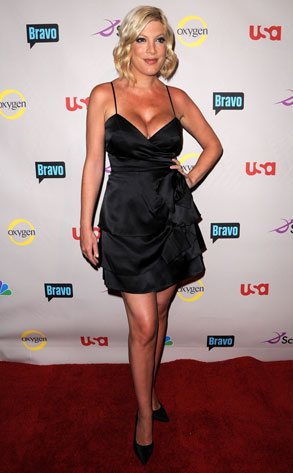 AP Photo
Just get her on the freaking show already!
This is what many of you 90210 fans may be thinking, as reports are breaking today that Tori Spelling is thisclose to making her way to the CW's revisit of the famous ZIP code.
We reported about a month ago that Tori is back in talks to reprise her role of Donna Martin, and now a CW spokesperson confirms that she is in "final negotiations."
So what is taking so long and when will she appear?