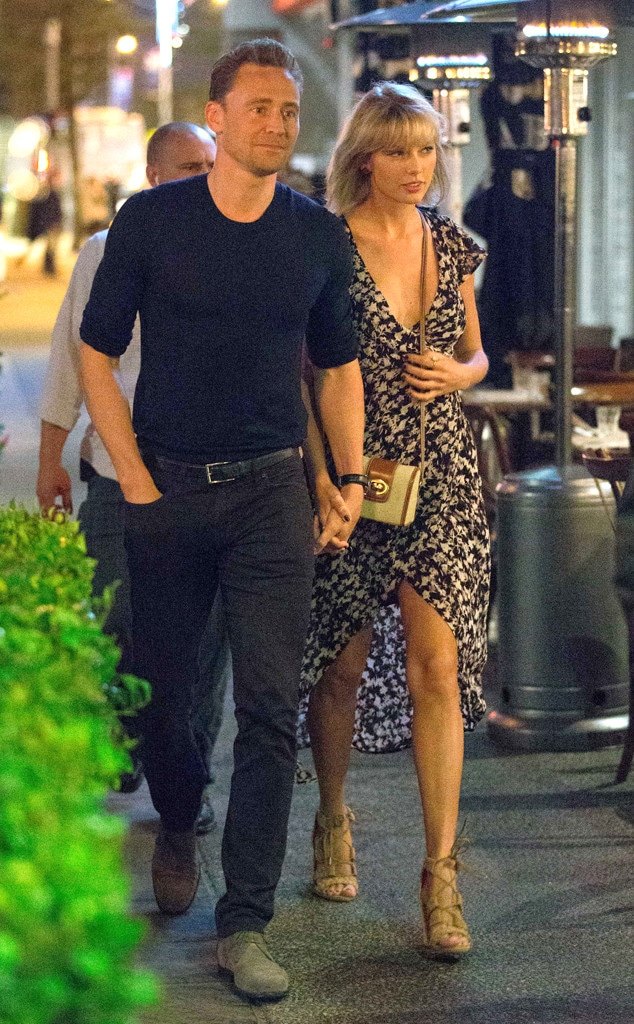 Splash News
Taylor Swift and Tom Hiddleston's relationship appears to be moving forward even faster than originally thought.
Less than a month after they made their romance public, the 26-year-old pop star sees the 35-year-old Thor actor as husband material and the two have also talked about their desire to have kids one day, a source told E! News exclusively Sunday.
"This is the kind of a man she would want to marry," the source said. "She has said he would make a great dad. They have talked about what they want in the future and kids are something that they would both like down the line. They have very real and serious conversations about life." 
Swift, the source added, likes Hiddleston's "English ways."
"She has told me that she loves his accent and thinks he is so sexy," the source said. "He acts very English. He is also a big tea drinker."
The two made their romance public, without previous rumors, when they were photographed kissing near her Rhode Island beach house in mid-June. Less than two weeks later, they hung out with each other's parents in Nashville and England. The jet-setting couple then flew back to Rhode Island for Swift's star-studded Fourth of July party, where they packed on the PDA again.
Earlier this week, they traveled to Australia, where Hiddleston is filming Thor: Ragnarok, the third movie in the series, in which he reprises his role as Loki. The lovebirds were spotted looking cozy again Sunday, walking hand-in-hand en route to a dinner date. Swift wore a plunging Swift wore a plunging black and white floral high-low wrap dress, while Hiddleston sported a black shirt with the sleeves rolled above his elbows, matching pants and gray shoes. 
Another source told E! News Swift "loves traveling with Tom," who "makes her feel so safe."
"They are the real deal," the source said. "They laugh and travel well together. These past few weeks, they have learned many things about each other...she is getting very attached."
"Tom gives Tay more attention than any other man she has ever been with," the source added. "She likes his maturity. He...is a very romantic and charming gentleman."
An insider had told E! News after Swift's Fourth of July party the singer's "squad" of female friends "all really like Tom and like how he treats Taylor" and that while "things are moving fast between them," her friends are not worried "because they never have seen her this happy."
"Tay can't stop talking about Tom," the second source told E! News Sunday. "It's an ongoing conversation with the girls on how happy she is. Tay has mentioned numerous times how 'in love' with each other they are."
During their time in Australia, the two have been staying in a top suite at a 5-star hotel and have enjoyed walking around the beach together, despite the chilly weather, as it is winter in the country. Hiddleston was also spotted jogging on the shore Saturday, without Swift.
"They have been very kind to the staff at the hotel," a third source told E! News. "It looked like they had a little down time together and have walked out together a few times since they have checked in. Tom is very active and wakes up early for workouts and runs on the beach."