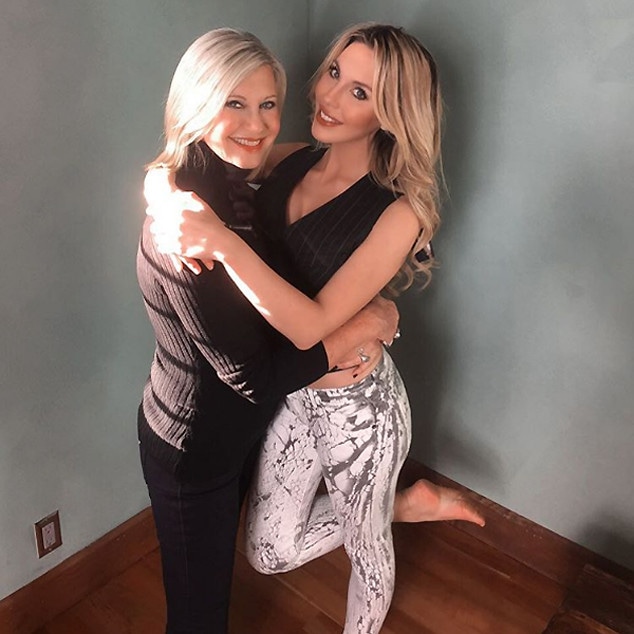 Instagram
No matter what the haters say, Chloe Lattanzi is going to love her body.
Olivia Newton-John's daughter recently received some critical comments after posting an Instagram photo in a pink bikini.
But instead of remaining quiet, the 30-year-old decided to send a strong message to women everywhere that they don't have to listen to the rude comments from people they may not even know.
"Being unashamed of your feminine form makes you strong. It takes strength to accept and love yourself," she wrote on social media while posing in a new purple swimsuit. "This message is for every woman who has ever been called stupid or a bimbo for having confidence and for loving your body."
She continued, "Having big breasts does not make you stupid. It's calling people stupid for having big breasts that makes you ignorant."
While many of the negative comments have since been removed, some followers were able to share positive words to the model and singer. In fact, Chloe took time to thank a select few for their encouraging words online.
"Thank you sweet heart," she replied to one follower. "I guess you get shamed no matter what you do right? Thanks for being a loving sweet human being. You are appreciated."
The "You Have to Believe" singer added, "I love you all. I celebrate the sexy free confident woman."