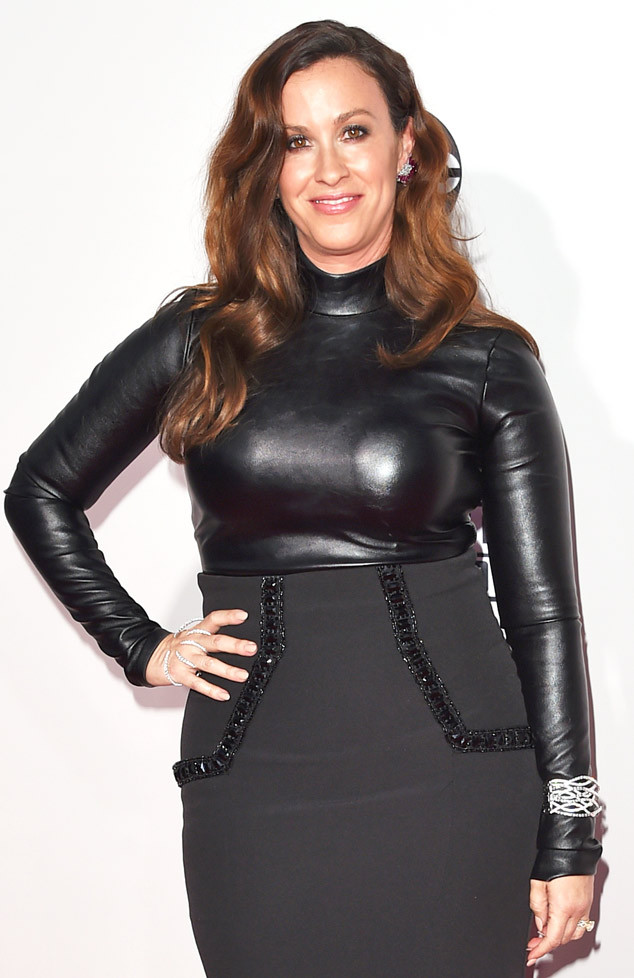 Jason Merritt/Getty Images
You oughta know Alanis Morissette had a baby!
The singer welcomed an adorable baby girl in late June and announced the happy news this afternoon on Twitter.
Taking to the social media website, Morissette tweeted, "she's here! onyx solace morissette-treadway June 23 2016 #beyondblessed."
What a name, eh?
But that's not all. Alanis also shared a sweet snapshot of her daughter with the tweet, showing the precious newborn with her eyes open and hanging out with mama.