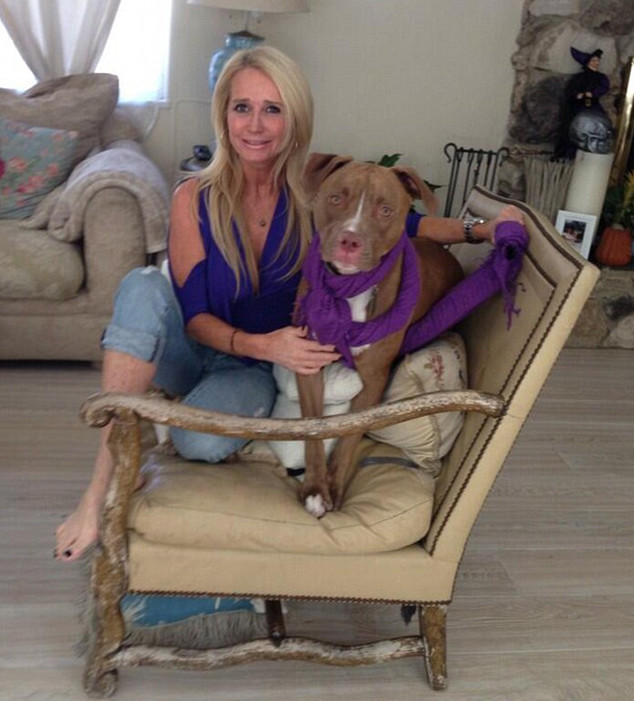 Twitter
Kim Richards is facing another lawsuit concerning her pit bull Kingsley and his alleged violent behavior.
A suit was filed against The Real Housewives of Beverly Hills in a Los Angeles Superior Court today by Richards' friend Paige Sanderson, claiming negligence, emotional distress, battery, assault and strict liability, among others. In the court documents, obtained by E! News, Sanderson is suing Richards, as well as son Chad Davis, sister Kyle Richards and lawyer Bruce London, for an alleged attack that Sanderson received by Richards' dog in April.
In the claim, Sanderson states that Kingsley "had an extremely vicious and unusually dangerous nature and a propensity to attack, bite, and severely injured people without provocation" prior to her personal incident.
As to the attack in question, Sanderson states that she went over to Kyle's house in April to help her get ready for promotional appearance. Kingsley, who was also on the premises, was initially restrained in a room, until Davis allegedly let him out unrestrained, despite stating, "someone would be bitten if they did not leave."