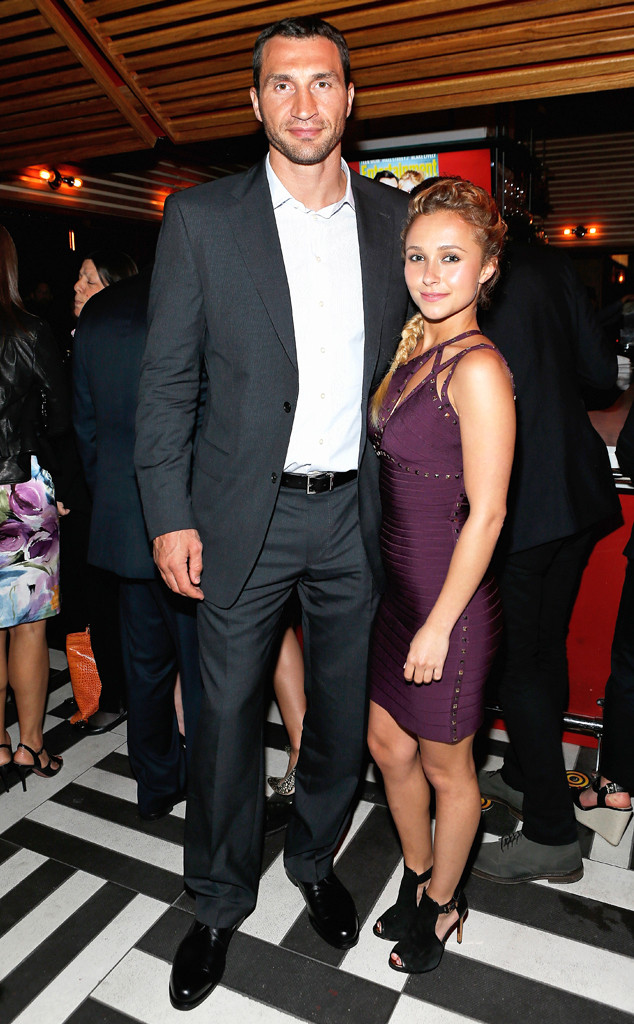 Jemal Countess/Getty Images for Entertainment Weekly
Hayden Panettiere is clearing the air about the latest wave of rumors speculating that she and her fiancé Wladimir Klitschko have split.
Earlier this week, photos surfaced showing the 26-year-old sitting on a stoop in New York City with one accessory noticeably absent: her engagement ring.
The Nashville actress posted a photo of her with the boxing champ and her baby girl Kaya and wrote a message that will undoubtedly put the rumor mill to rest.
"Missing rings don't mean the end of relationships," she wrote. "Blessed to be with my beautiful family."