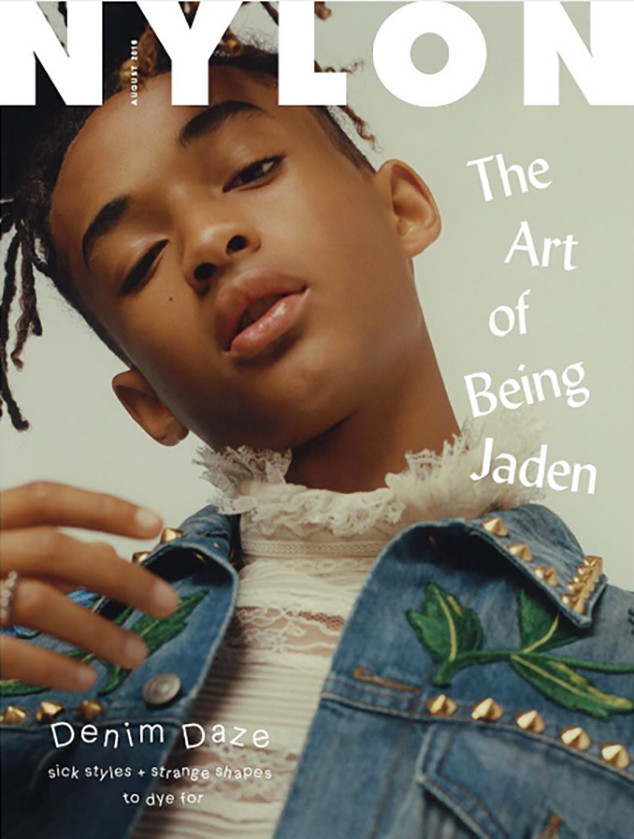 Nylon/Instagram
Jaden Smith has become better known for his eye-catching style than his movies as of late—and he's OK with that.
Will Smith's son, now the face of Louis Vuitton, has been breaking fashion barriers in his everyday style for a while now, often wearing skirts or even opting for a white Batman suit to Kim Kardashian and Kanye West's wedding. In his latest campaign for Louis Vuitton, Jaden wears a patterned skirt and crocheted shirt—not the typical male ensemble.
Jaden is Nylon magazine's August cover star, and inside the pages he explains why he dresses the way he does and how he manages to pull it off. "You just have to believe in yourself, you know," Jaden says of where he draws his confidence. "The world is going to keep bashing me for whatever I do, and I'm going to keep not caring. I'm going to keep doing the same things—I'm going to keep doing more things."
The Pursuit of Happyness actor considers his actions as a means to establish some sense of normalcy for others in the future.