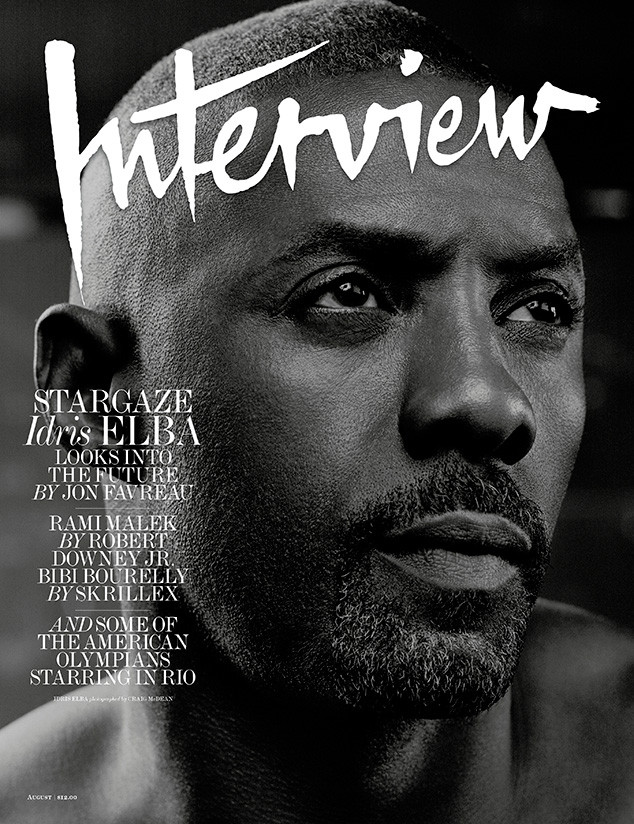 Craig McDean/Interview
Idris Elba is one of the most ubiquitous stars of 2016.
With voice roles in Zootopia, The Jungle Book and Finding Dory—three of the year's highest-grossing films—and starring roles in Bastille Day and Star Trek Beyond, Elba is more in demand than ever. His next two projects are just as high profile, as he'll star in Nikolaj Arcel's The Dark Tower (in theaters Feb. 17, 2017) and Taika Waititi's Thor: Ragnarok (in theaters Nov. 3, 2017).
"It's unhealthy to have that much going on," he laughs in Interview's August issue, on sale July 12. "I don't want to sound ungrateful or anything, but I sleep less, I'm constantly thinking, I'm constantly multitasking, and I really don't know what the effects are going to be when I'm older. I don't ever stop. Not because I'm greedy or anything, but I'm always creating, debating with the part of my brain that is dormant. Wondering how I can move in and create a bit more space and take a bit more time. But it's almost like the more I achieve, the more capacity I have to achieve. I do worry sometimes about whether I'm going to burn out. Not burn myself out, but burn my art out, with audiences going, 'Ah, yeah, I've seen enough now, thanks very much.'"