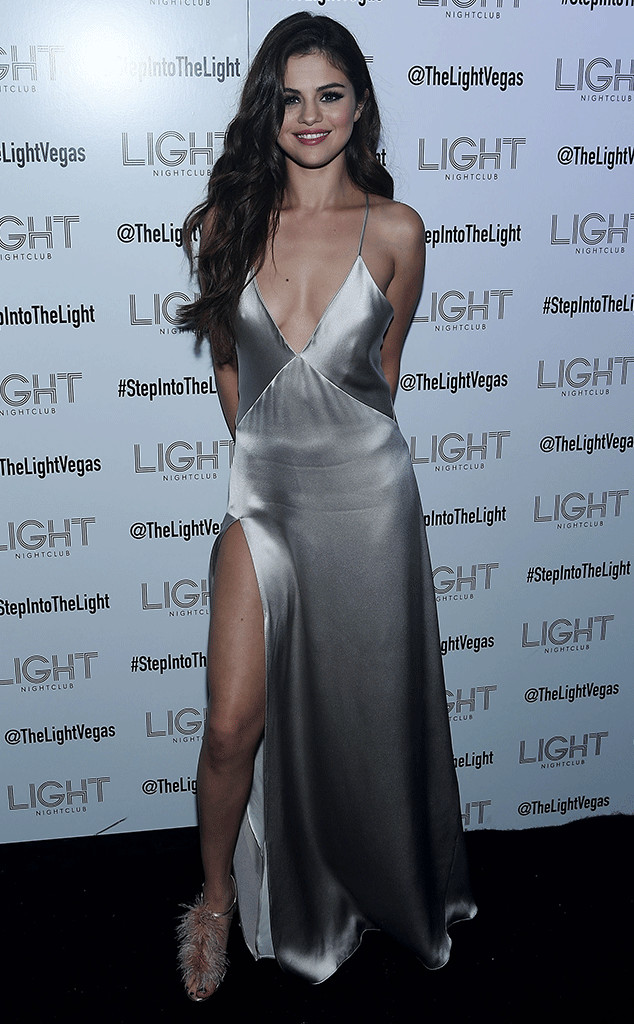 Denise Truscello
Sparks were flying for Selena Gomezon the Fourth of July.
The 23-year-old pop star hosted a holiday bash for friends and during the festivities, she kissed a girl and she liked it! In a video posted on all-female Bahari trio member Ruby Carr's Snapchat, the two women can be seen sharing a peck on the lips while dancing and smiling. The group has been opening for Gomez during her Revival tour.
Coincidentally, Gomez and her pals also celebrated the holiday with a sing-along to Katy Perry's hit 2010 song "Firework."