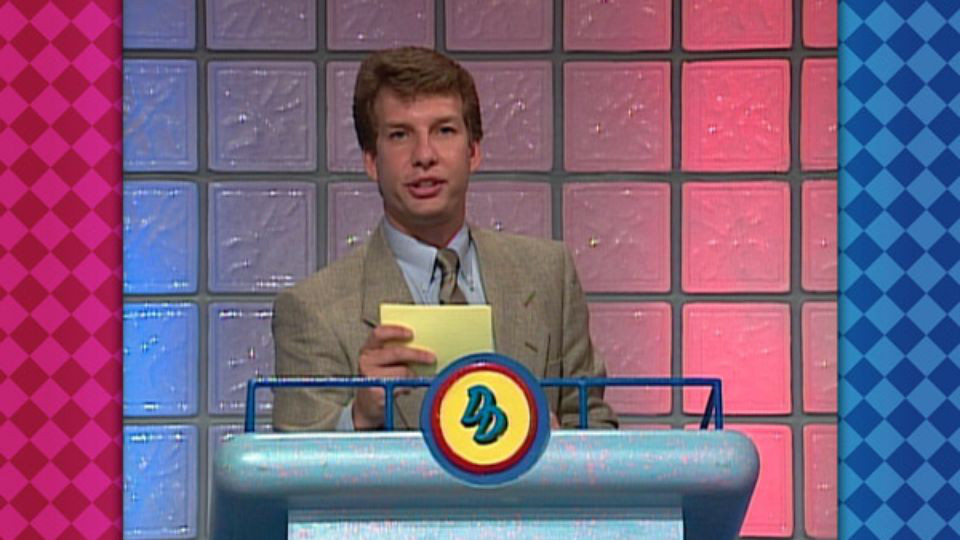 Nickelodeon
Double Dare lives again! Nickelodeon is reviving the classic game show with Marc Summers returning as host, but there's a catch: It's for one night only at San Diego Comic-Con in celebration of the show's 30th anniversary.
This is the first time Summers has returned to the Double Dare franchise in 16 years, according to Nick.
At Comic-Con, Double Dare will be streamed on Facebook Live from The Splat's Facebook page starting at 9:30 p.m. PT. Physical challenges include the Wringer, Down the Hatch and the Human Hamster Wheel, and yes, the Double Dare Nose will be making a comeback on the obstacle course. Behind-the-scenes photos and a question and answer session with Summers will be featured on Snapchat and Twitter.
Summers will also host Double Dare Week on The Splat, starting on Monday, July 25 at 10 p.m. ET. The programming block will feature new Double Dare interstitials, memorable moments from the game show and episodes from the original series as well as Family Double Dare and Double Dare 2000.
Double Dare aired on Nickelodeon, under several iterations, with Summers as host from 1986-1993, producing more than 500 episodes. Nickelodeon revived the series in 2000 for two seasons of Double Dare 2000 with Jason Harris has host.
Nickelodeon is also celebrating its past at Comic-Con with an All That reunion panel, a panel celebrating the network's 25 years of original animation and a women in animation panel.  The network will revive Legends of the Hidden Temple, another classic game show, as a scripted TV movie set to air later in 2016 and is working on a movie follow-up to Hey Arnold! that will reveal the mystery of the Arnold's parents.
"Thirty years later, people still stop me on the street every day and tell me playing Double Dare is the one thing they wish they could have done growing up," Summers told EW, who first reported the news.
Summers went on to host Unwrapped for the Food Network and serves as executive producer of Bar Rescue and Restaurant: Impossible.
Double Dare turns 30 years old on October 6, 2016. Now, start prepping for the physical challenges to come!