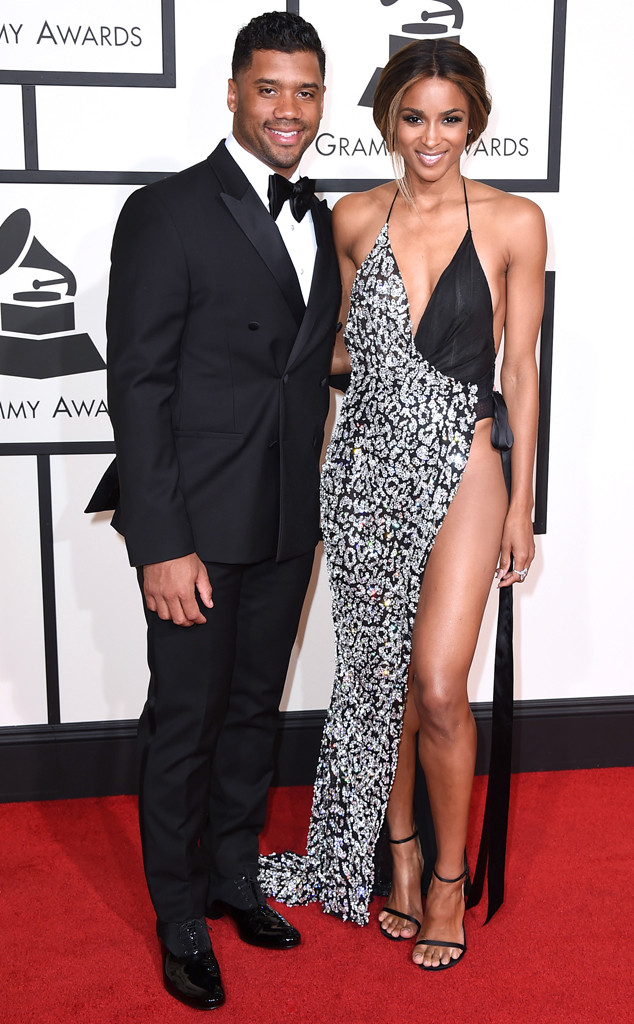 Jordan Strauss/Invision/AP
Every so often, a celebrity couple comes along that makes us believe.
Believe that it doesn't matter how recent the previous breakup was, or how messy. Believe that the new guy truly loves his girlfriend's kid like his own. Believe that the honeymoon period might last.
Such a rarity. But Ciara and Russell Wilsonaka Mr. and Mrs. Russell Wilson—are that couple.
The singer-actress and the NFL star got married today at a historic castle in Cheshire, England, after having a rehearsal dinner in nearby Liverpool—a city certainly known for football, albeit not Wilson's brand of the game. And while we could say that their nuptials are the culmination of a relatively whirlwind romance, their love story is just beginning.