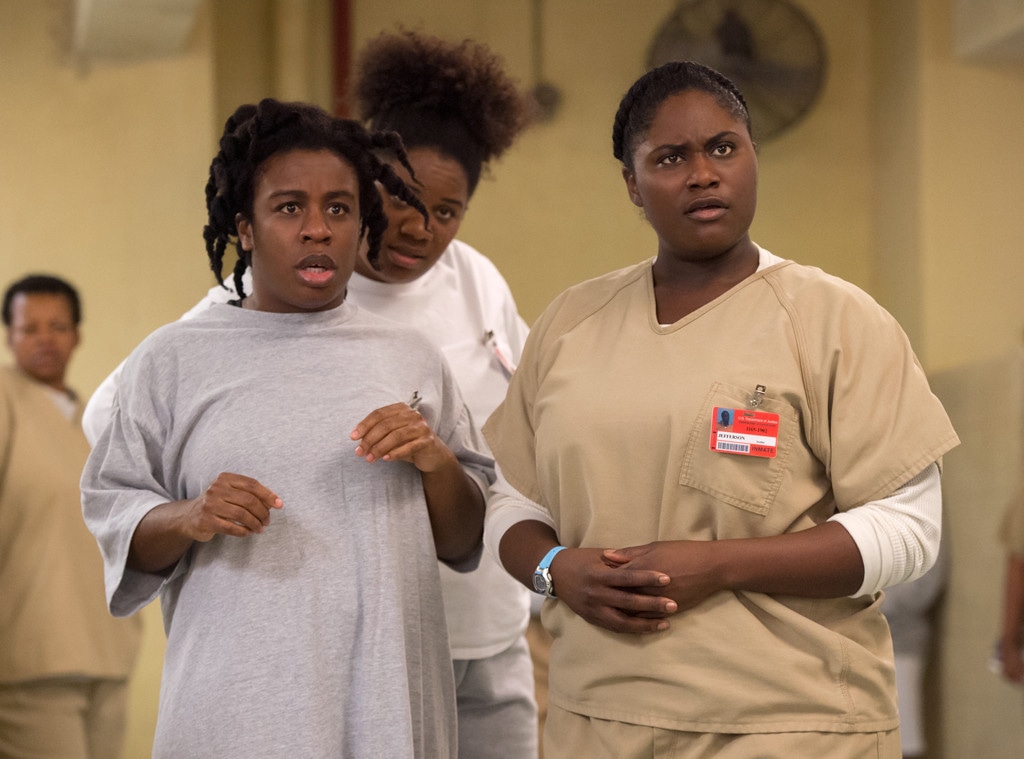 Netflix
Orange Is the New Black is no stranger to having gut-wrenching moments, but the season four death really sent shockwaves through the prison and viewers everywhere. Obvious spoiler warning time.
The death of Poussey (Samira Wiley) hit the inmates hard and season four wrapped up with the inmates about to riot. Now in a new featurette, Wiley is opening up even more about her character's journey and growth this year, while her cast mates recalled what it was like saying goodbye to the character and the themes of corruption and abuse in the prison system.
"Because people are so invested in this show and some of these things will happen to characters that they have over the past four years gotten to know and love, it makes it so personal," Wiley said in the video below.
Uzo Aduba, whose character was sort of involved in Poussey's death, said the season was tough to get through and "see that we were losing one of our own."
"Who doesn't love Poussey?" she asked.
Welp.
If you've made it this far without crying, better get the tissues because Wiley also breaks down the love story between her character and Kimiko Glenn's Brook Soso, Danielle Brooks recounts Taystee's reaction to Poussey's death and Wiley gets emotional about what her character's death means for the others.
"Of course I'm the person that gives life to this character, but let's say I'm pulling myself away from it: I think it's going to be devastating," she said.
Be sure to click play on the video above for the full featurette and for more from Brooks and Wiley, check out E! News' in-depth interviews with the actresses:
Danielle Brooks teases a very different Taystee in Orange Is the New Black season 5
Why Orange Is the New Black's Samira Wiley wants viewers to be upset over shocking twist
Orange Is the New Black season four is now streaming on Netflix.
Watch:
Samira Wiley's Most Memorable "OITNB" Fan Encounters