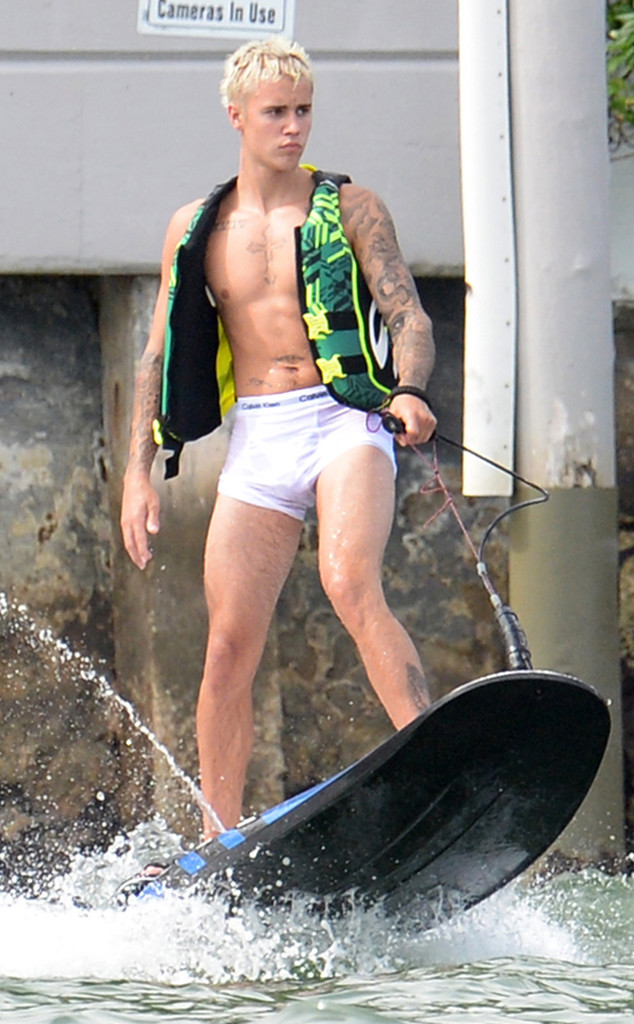 MiamiPIXX/VEM/INFPhoto.com/FAMEFLYNET
It looks like nothing can come between Justin Bieber and his Calvins—not even an afternoon of wakeboarding.
While these photos may look like the makings of a Calvin Klein ad, chalk the wardrobe up to Bieber simply using underwear in lieu of swim trunks.
Hours before his July 3 concert in Miami, the Grammy winner opted for nothing more than his wet, see-through designer boxer briefs and a life vest while enjoying some fun in the sun ahead of the Fourth of July holiday. While Bieber had to be in Florida for his Purpose World Tour, the "Sorry" singer spent the afternoon by his yacht showing off his water skills in front of a group of friends, including Pretty Little Liars star Ashley Benson.
"Not bad boys," he captioned two photos of himself riding steadily on the board.