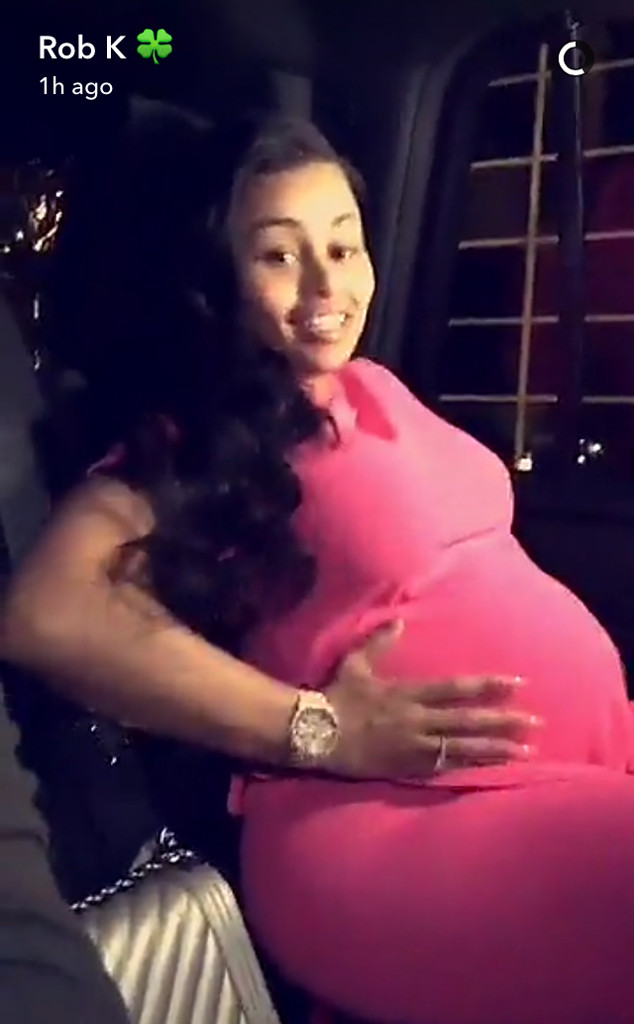 Rob Kardashian / Snapchat
Pregnant Blac Chyna and fiancé Rob Kardashian recently celebrated one of the happiest and most emotional moments for expectant couples.
The two shared their feelings of joy in videos posted on social media Saturday.
"So today I felt my baby move," Rob says in a clip posted on Blac Chyna's Snapchat.
"Super excited @robkardashian and I felt our baby moving today," she wrote on Instagram.
Pregnant women are typically able to feel their baby's first movements when they are five or six months along, although those who have been pregnant before may be able to identify them earlier. Blac Chyna, who has a 3-year-old son with ex Tyga, and Rob announced in May they were expecting their first child together.