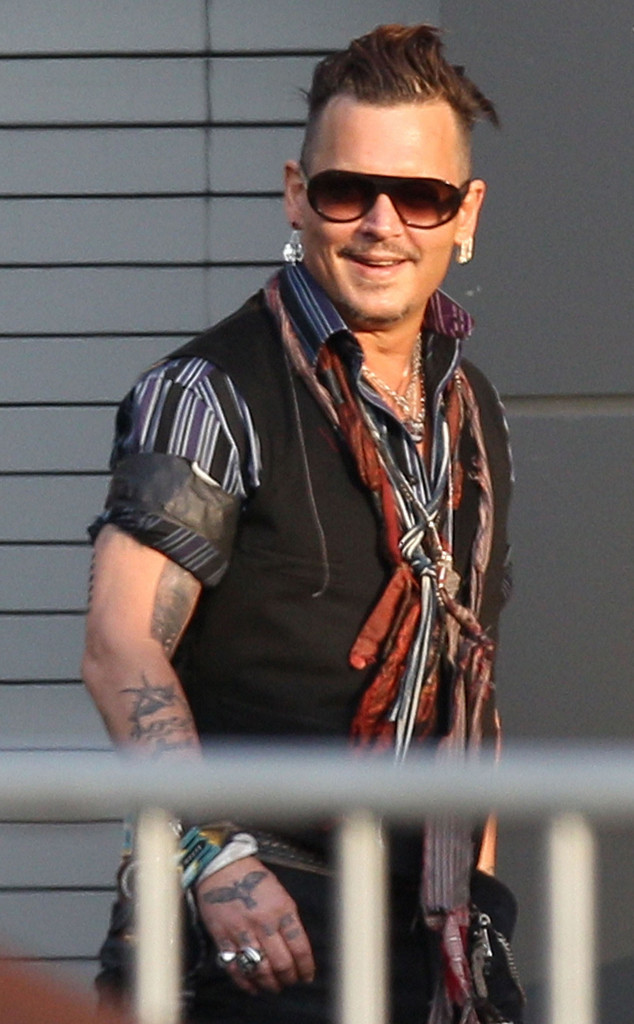 Patriot Pics/FAMEFLYNET PICTURES
Johnny Depp appears to have pulled a "Wino Forever"...twice.
The 53-year-old actor recently debuted a new knuckle tattoo that reads "SCUM" in place of previous ink that read "SLIM." Many fans believe the latter was a reference for Amber Heard, who filed for divorce from Depp in May.
He has also had a bicep tattoo of a pin-up model resembling Heard, which he sported as recently as last month, blackened out. The actor, who has many tattoos, has not commented.