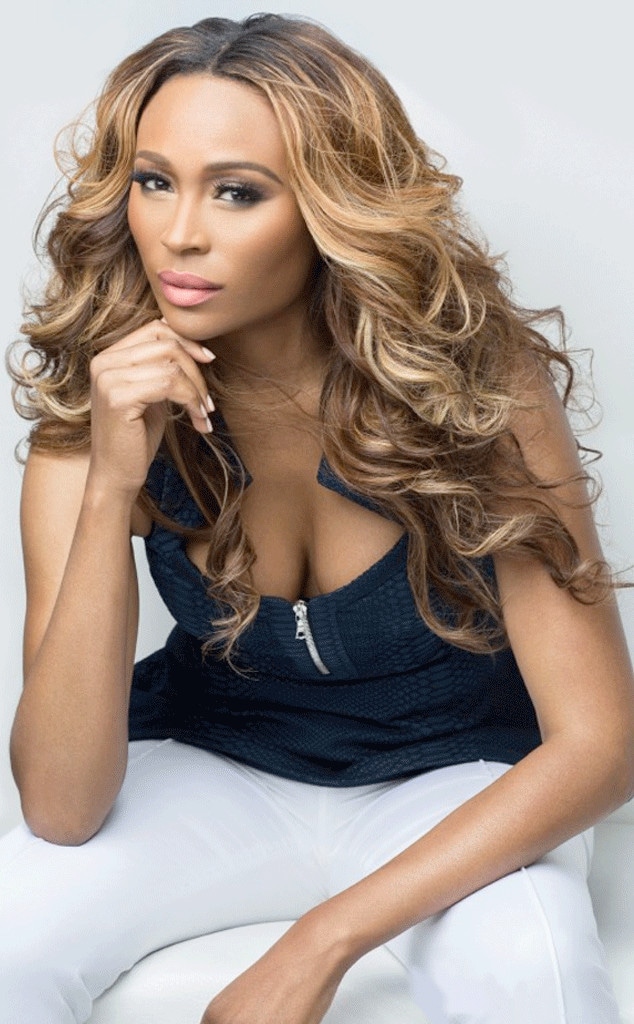 Courtesy of Cynthia Bailey
It doesn't get much more real than this.
Close to one month after news broke that Cynthia Bailey and Peter Thomas were separating after six years of marriage, the Real Housewives of Atlanta star is opening up about her decision to part ways with a husband she hasn't seen in person for five months.
"I want to take some time for myself. I think the time apart has been good for him as well. It wasn't like I had to do it right this second but the more we got used to not being together and living together, the easier this divorce is going to be," she shared with E! News exclusively at her Cynthia Bailey Eyewear booth at the Essence Music Festival. "I don't want it to be an ugly divorce because I still love Peter. I just don't want to be married to Peter anymore."
Cynthia continued, "It's as simple as that. I still root for him. I want him to win. I still love and support him. We are just not going to be married anymore."
Charles Sykes/Bravo/NBCU Photo Bank via Getty Images
Fans witnessed the Bravo star exchange vows with Peter in front of cameras. The years after the romantic ceremony were filled with a few dramatic moments captured for the world to see.  Despite the highs and lows in the public eye, Cynthia assured fans that cameras weren't the biggest cause of the separation.
"Regardless of if we were on the show or not, our issues would have happened anyways because it's just personalities and it's just chemistry and it's also compatibility," she explained. "I am really optimistic that in the end, after we take some time, we are going to be friends at the end of this because that was the start."
Since the separation was announced, Cynthia has spoken consistently with close friends NeNe Leakes and Kenya Moore. She isn't focused on dating anyone because she's "trying to get out of a relationship, not into one."
Courtesy of Cynthia Bailey
And between her Bravo show and multiple businesses, Cynthia has her hands full. She recently did her second launch in Los Angeles for Cargo by Cynthia Bailey. And according to the businesswoman, it's only the beginning.
"I want to really try to be the female Michael Kors of accessories," she admitted. "I love fashion and wanted to do something in this lane."
And since she's "at peace" with her romantic relationship, there really is no stopping this Bravolebrity.
"I am really at peace with my relationship with Peter because I really feel like I gave it all I could give. I can't speak for every women on the Earth, but I know what I am able to do and I feel like I have done as much as I can do and still be happy and still respect my husband and still love my husband," she shared. "I can be a better friend to him at this point in the relationship than I can as his wife."
(E! and Bravo are part of the NBCUniversal family)