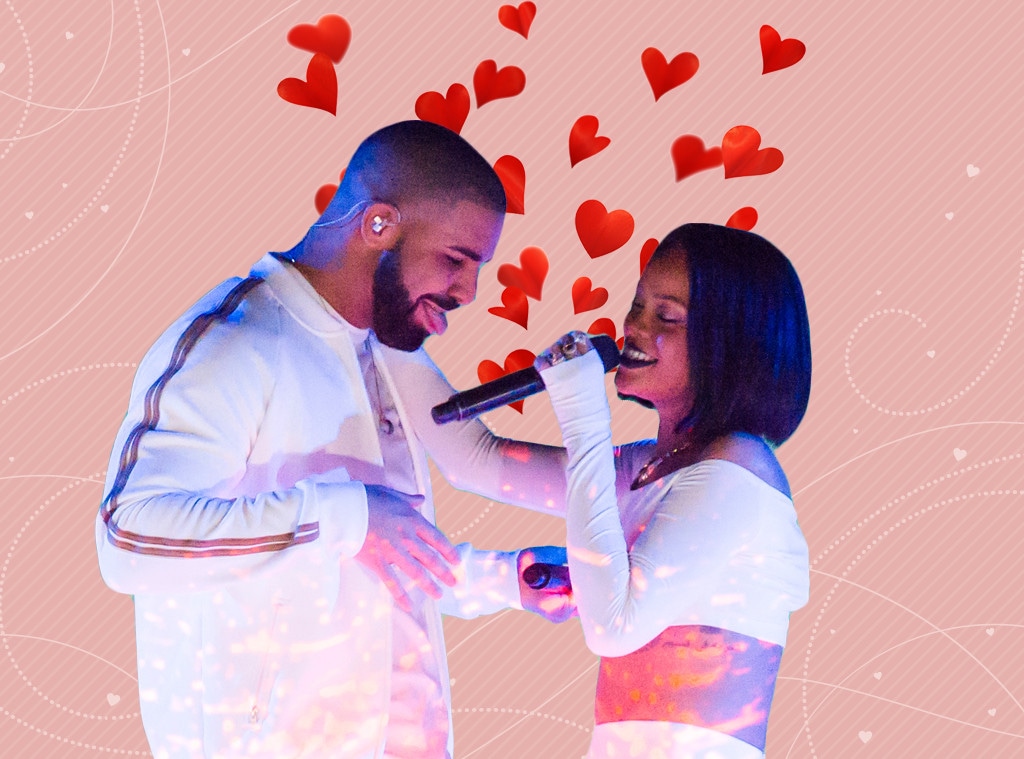 Getty Images/E!
Remember when Drake  told Rihanna, "When you're ready, just say you're ready/ When all the baggage just ain't as heavy/ And the party's over, just don't forget me/ We'll change the pace and we'll just go slow"?
Well, whether you do or don't, it seems like she definitely did, and perhaps now is the time that baggage ain't as heavy.
Drizzy and RiRi have been at the top of couple speculation and fan-shipping for years now, with their musical collaboration only fueling the flame, and although they've taken a crack at the love game before, it never stuck—until now?
E! News has learned that the two stars are dating again, and that the feelings never faded on Drake's end. "He still loves her and never stopped. Rihanna is the one that's been not wanting to settle down in the past," the insider tells us. "They are having fun spending time with each other. Their music together got them close again."
As you may recall, their most recent collaborations include "Too Good" off Drake's Views, and "Work" off of RiRi's Anti album. In fact, the OVO rapper made a surprise appearance during her concert in Manchester to perform the hard-to-understand-but-undoubtedly-catchy track, and the chemistry was undeniable.
Drake couldn't leave the stage without gushing about the Barbados beauty, and one Twitter user caught the moment. "Shout out to the most beautiful, talented woman I've ever seen," he told the crowd. "She goes by the name of Rihanna...I'm gettin' my heart broken." 
The pair have also spent a lot of time together while in London. On Wednesday morning, they were photographed leaving Tape Nightclub as the sun was rising, and then headed to an after party following the concert that night.
Listen, we know this information may hurt you. It's understandable. It's never easy to hear of someone you love being in love with someone else (even if that person doesn't know you exist), but let's put our emotions aside and root for their happiness, yes? No? OK. We tried.