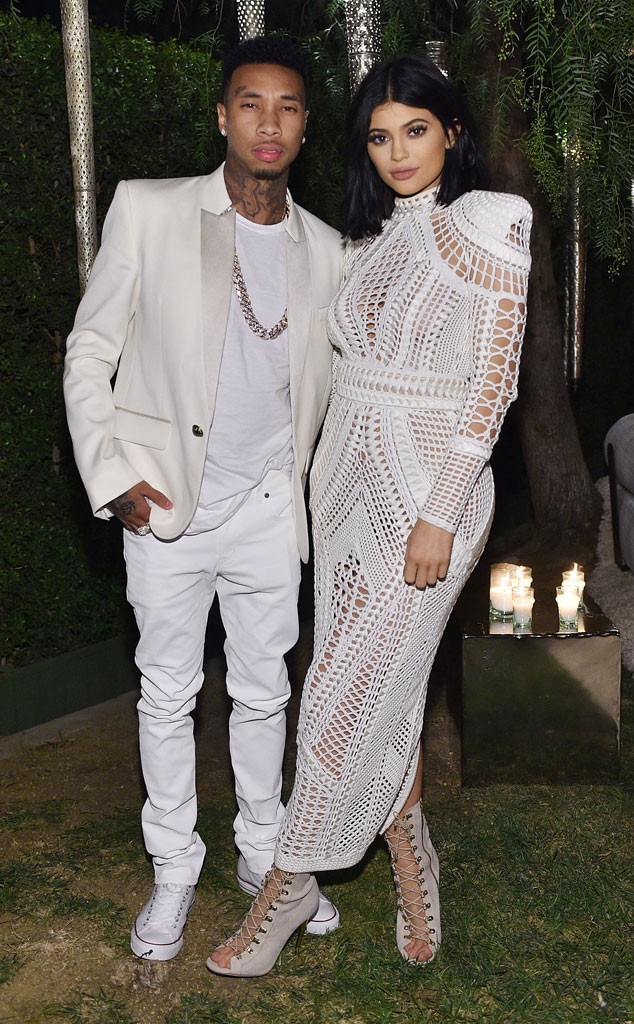 Jamie McCarthy/Getty Images
Kylie Jenner is nailing this whole let's-keep-it-cryptic thing she's got going with Tyga.
The on-again, off-again couple has appeared to be very much on in recent days. Kylie and Tyga had most recently split in May. They had last week sparked rumors of a reconciliation when he posted an Instagram photo that showed her sitting on his bed wearing the same dress she wore in her own pics the night before. A source told E! News Friday that while Kylie and Tyga "are not back together officially," they have "started seeing each other again romantically."
On Wednesday, she posted on her Snapchat videos of her and friend Jordyn Woods picking out nail designs. In the clip, Kylie showcases Egyptian-themed nail art, saying, "This reminds me of my husband."
Tyga has a own clothing line called Last Kings, which includes apparel and jewelry showing Egyptian pharaohs. Also, his and ex Blac Chyna's 3-year-old son is named King Cairo. 
Watch Keeping Up With the Kardashians Sundays at 9 p.m. on E!