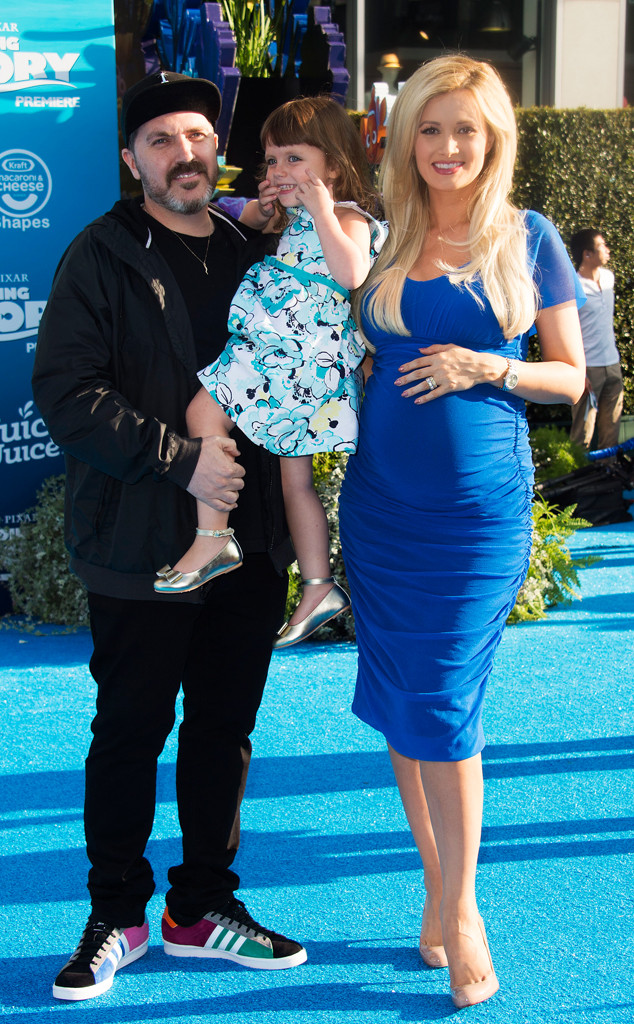 VALERIE MACON/AFP/Getty Images
The former star of E!'s Girls Next Door and Holly's World is expecting her second child with husband Pasquale Rotella. Their daughter, Rainbow Aurora Rotella, was born in 2013. Follow her journey by reading her first, second, third, fourth and fifth entries.
_________________________________
There are a ton of things to think about during pregnancy: your health, the baby's health, how much time you can afford to take off work, preparing your home for baby, etc. Lurking underneath these worries are fluctuating hormones and a changing body that can sometimes make you feel not so great about yourself. While your appearance may not be the most urgent thing on your list of worries, sometimes finding easy ways to look your best each day can provide that extra surge of confidence that makes the other things just that much easier to tackle.
Here are some of the most effective, simple changes I made to help myself feel more confident and put together during the past eight months:
Prepare a Capsule Maternity Wardrobe
Your pregnancy will be made that much smoother if you can put a little time aside to create a capsule wardrobe that makes getting dressed every day effortless. Usually, a "capsule wardrobe" is comprised of 35 pieces (example: seven pair of shoes, seven tops, seven bottoms, seven dresses and seven pieces of outerwear/coats). Ideally, most of the items should all be able to mix and match and you should love every piece, making getting dressed on an ordinary day the easiest, most thoughtless process possible, because, let's face it, you have more important things to think about. It is even said that geniuses like to wear the same thing every day because it's one less thing to focus on. (Ever noticed Mark Zuckerberg is always in that same grey T-shirt?)
The further along I get in my pregnancy, the more I appreciate the capsule wardrobe. Not only do I feel more uncomfortable and bloated than ever, but I am tired, emotional and experiencing the lovely brain drain that comes with these hormonal fluctuations. Right now, I need to spend my final month being as productive as I can be before this new baby arrives rather than waste my time rifling through my closet every morning, only to feel dissatisfied with whatever ill-fitting, poorly thought out thing I managed to throw together.