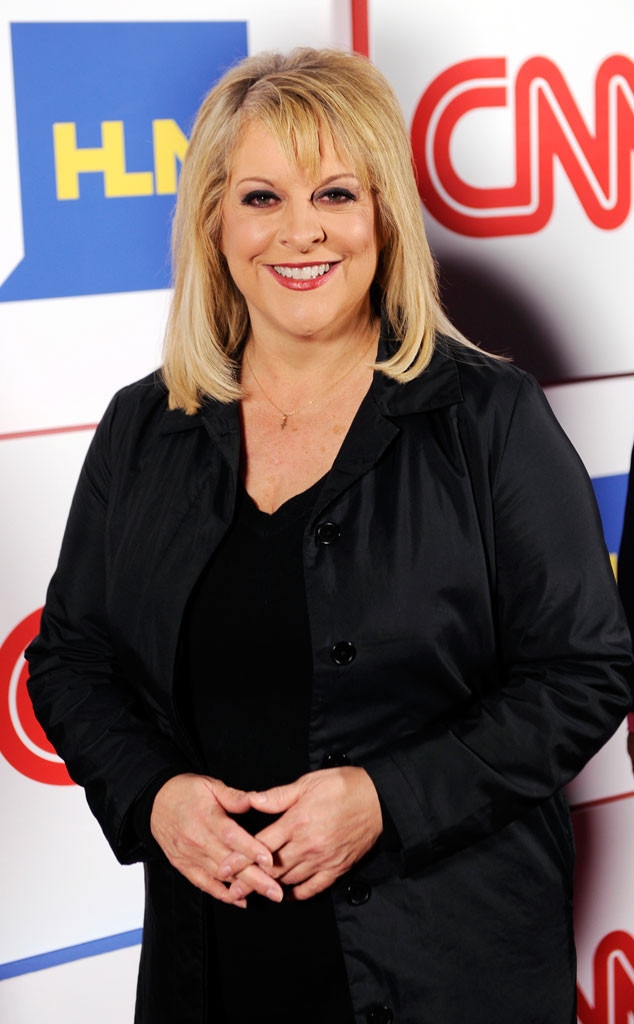 Chris Pizzello/Invision/AP
Nancy Grace, the often controversial former prosecutor-turned-HLN legal news show host and commentator, is leaving the cable network after 12 years.
The 56-year-old will appear in her final episode of Nancy Grace on Oct. 13, when her contract expires, The Hollywood Reporter said. She revealed the news to her staff Thursday and told the outlet in comments posted Friday that she had been "thinking a lot about" leaving for the past three years and feels "really mixed" about it.
"This fall, I'll be leaving HLN, my longtime TV home, with a full heart and endless gratitude," Grace said in a statement posted by CNN, whose parent company Turner Broadcasting System owns HLN. "We created an unparalleled platform that gave crime victims a voice and succeeded in helping to find missing people and spotlight unsolved homicides."
Grace's show debuted in 2005 and the host has often offered no-holds-barred commentary, made on TV and on social media, against suspects of crimes such as murders and physical and sexual abuse and assault of women and children. The New York Times once called her a "broadcast judge-and-jury" and THR dubbed her a "leading TV voice for 'victim's rights.'" 
However, she has also stirred controversy over her commentary of topics such as marijuana usage. In 2014, Grace took to Twitter to share her thoughts about a Colorado shooting, writing, "Cops say daddy eats marijuana & goes crazy. He shoots his wife in the head while she pleads with 9-1-1 for help! #PotToBlame?"
Actor Seth Rogen, an outspoken marijuana advocate, replied, "@NancyGraceHLN you are a f--king dumbass," to which Grace responded, "Hi Seth! thx for watching!"
A year later, she and rapper 2 Chainz took part in an on-air debate about pot legalization.
Also in 2014, Grace spurred the hashtag #CancelNancyGrace to trend to Twitter after she commented about the sudden death of WWE legend Ultimate Warrior, during which she stated, "So many wrestlers dead...now accusations of steroids and illegal drugs swirling—take a look at wrestlers who died young." A scrolling graphic then displayed a list of names, which included popular star Owen Hart, who at age 33 accidentally fell to his death while taking part in a stunt during a 1999 wrestling event.
Grace told CNN that after her departure from HLN, "I will continue my fight for justice across a variety of traditional and new media, where victims' voices can reach an entirely engaged audience."
She told THR she will not go on an hiatus and that whatever she does next will involve "a very large digital component," although she will "always be wedded to a traditional platform"—television.
"My plan is to merge those two in an effective way, in my voice, the 'anti-crime' voice," she said. "Our show has never really been about me. It has been about the stories that we tell and the people we talk about and the mysteries we try to solve and the children we try to bring home. There's an entire section of our population that I want to reach."
Meanwhile, her staff members will work on a new HLN series that will replace Nancy Grace in its time slot after the show's final episode airs, a network spokesperson told THR.