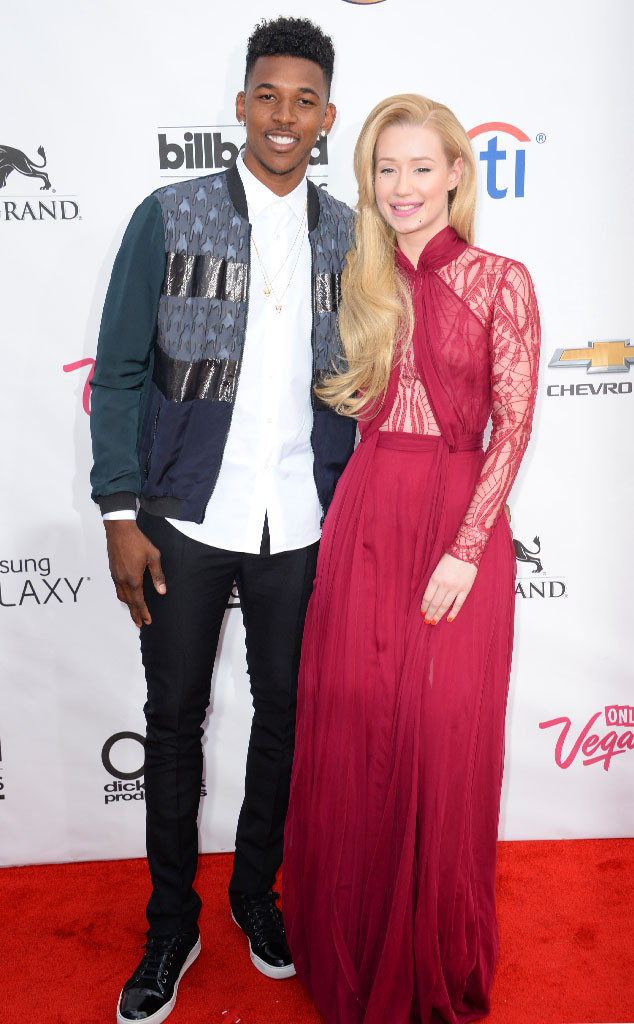 ROBYN BECK/AFP/Getty Images
UPDATED: Iggy Azalea hopped on social media once again to vent her feelings about her split from Nick Young earlier this evening, saying, "I find it baffling anyone would make the choice to bring a child into the world under these circumstances + want attention and $ for it."
The "Team" singer added, "I feel like my body was just drop kicked out of a plane with no parachute."
________
Iggy finally reveals why she and Nick called off their engagement.
Although many thought it had something to do with Nick's alleged cheating scandal in March, when video surfaced of him talking about other women, it turns out the "Black Widow" rapper discovered him cheating herself. "I broke up with Nick because I found out he had brought other women into our home while I was away and caught them on security footage," she tweeted early Thursday morning.
Iggy, 26, and Nick, 31, tried to make their relationship work after the March scandal, but upon calling her wedding off she told her followers that after a while she couldn't trust him anymore. "Unfortunately, although I love Nick and I have tried and tried to rebuild my trust in him—It's become apparent in the last few weeks I am unable to. I genuinely wish Nick the best," she said at the time. "It's never easy to part ways with the person you planned you're entire future with, but futures can be rewritten and as of today mine is a blank page."
Shortly after she announced the news, Nick took to Twitter to share that he's "single."