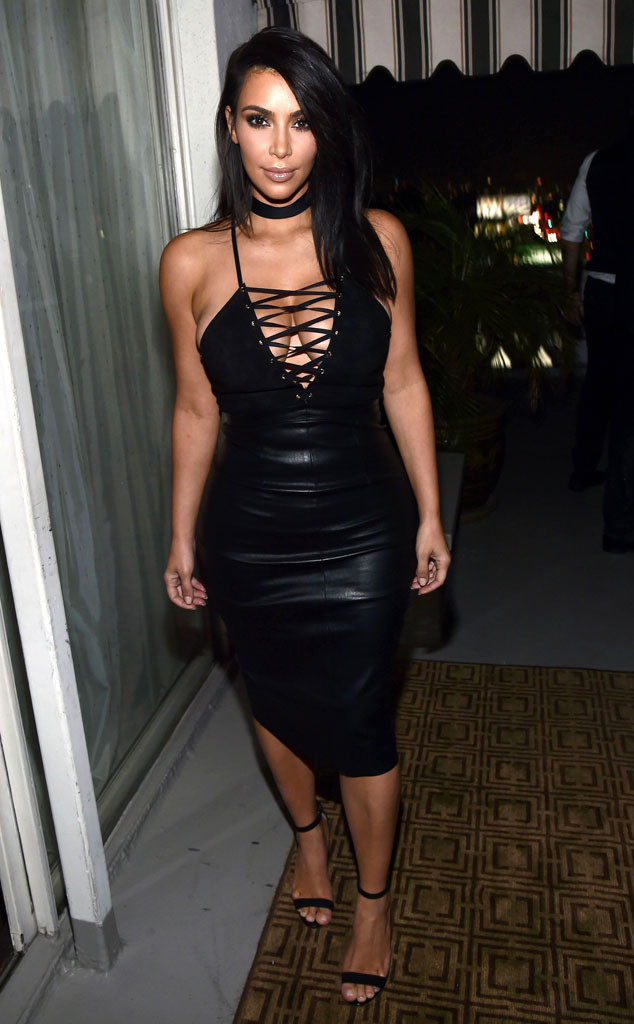 Michael Buckner/WWD/REX/Shutterstock
Kim Kardashian is nothing if not determined.
Six months after the birth of her son, Saint West, the E! reality star was asked to pose nude for GQ's 10th annual "Love, Sex & Madness" issue. She was already slimming down ahead of the 2016 Met Gala in May, so modeling for the magazine gave her an extra incentive to get back in shape. "GQ is iconic, so when I got the call to do their anniversary cover, the summer issue, I thought, 'You know what? It'll be a really good goal to motivate me to get me to do my diet perfectly.' I still wasn't quite at my goal weight when we shot it, but I was working so hard and it was that motivation for me," Kim, 35, told WWD at GQ's party Tuesday. "You set a date for a shoot and you know you have to be there. It made me feel so good about myself knowing I had come so far. I had to lose, like, 60 pounds to get there. I had just had my second baby. I thought, 'I want to feel sexy again. I want to feel good about myself,' and that was what did it for me."
Reaching her goal weight was easier said than done, of course.
"I woke up every day at 6 in the morning and worked out. I did a strict Atkin's diet. Strict, strict, strict. It was really hard for me to diet [with the] first baby [North West]. This time was so much easier and I realized [it comes down to] the food. I mean, I love to work out and you definitely have to work out to tone up, but so much of it is how you eat. I had to really stay focused. I had to cut out all the sweets and I had such a sweet tooth," she said. "After-baby body? I welcome that challenge. It's so crazy to see what your body can go through and what it's capable of."