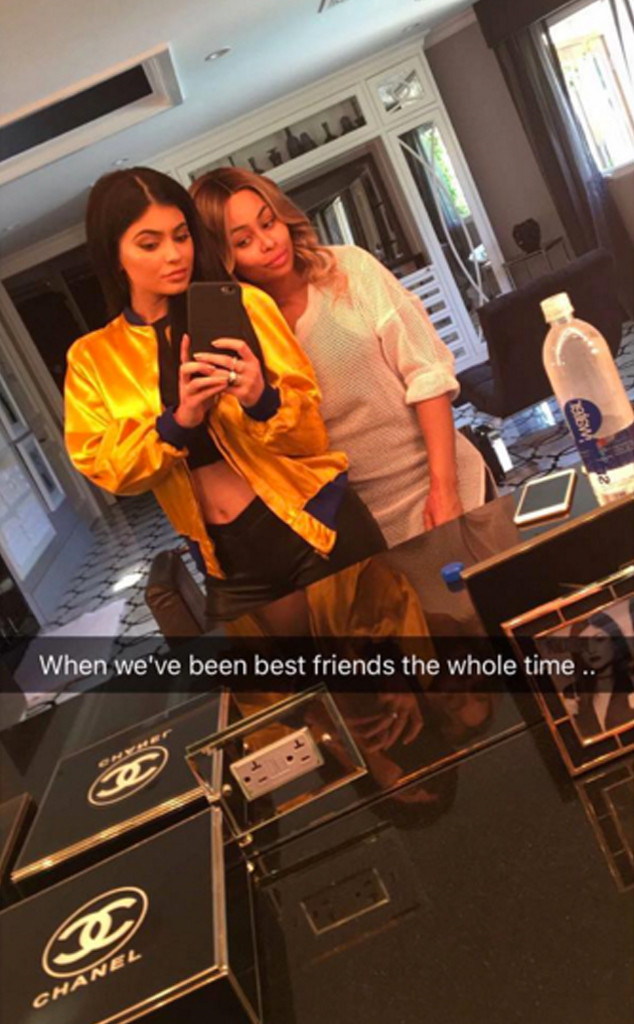 Snapchat
The days of constant Instagram shade are long behind them.
Kylie Jenner and Blac Chyna used to always be at it with each other on social media, but it seems as though these two have made it passed the drama, and are now on positive ground (which is great, considering Kylie is dating Chyna's ex and Chyna is about to marry Rob Kardashian, who is also the father of her unborn child).
A source tells E! News exclusively, "Kylie and Blac Chyna have gotten close and actually have confided in each other about many things. Blac Chyna can relate to Kylie the most out of all the sisters."
In fact, their good graces were put front and center when Blac Chyna and the family all partied together at Dave & Busters on Monday for Khloe Kardashian's birthday. Chyna and momager Kris were all smiles in one Snapchat photo on the Lashed salon owner's account, while Kim Kardashian, Kylie and Blac all sang "I Don't Give a F--k" on Kim's Snapchat.