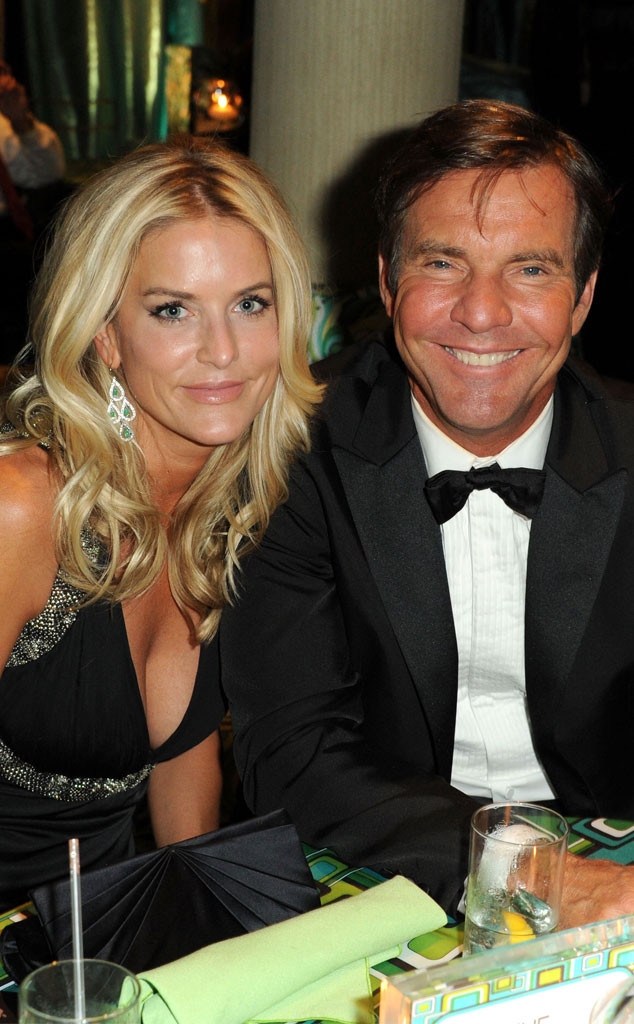 FilmMagic
Despite their best efforts, the Quaids couldn't make it work.
Dennis Quaid's wife, Kimberly Quaid, filed a divorce petition in L.A. Tuesday. "After careful consideration, we have decided to end our 12-year marriage," the exes told TMZ in a joint statement. "The decision was made amicably and with mutual respect toward one another."
The Quaids plan to share custody of their 8-year-old twins, son Thomas and daughter Zoe. "We will always remain great friends and devoted partners in raising our children," said the 62-year-old actor, who was filming Crackle's The Art of More in Vancouver when Kimberly filed the docs.
TMZ reports most of their assets have already been divided.