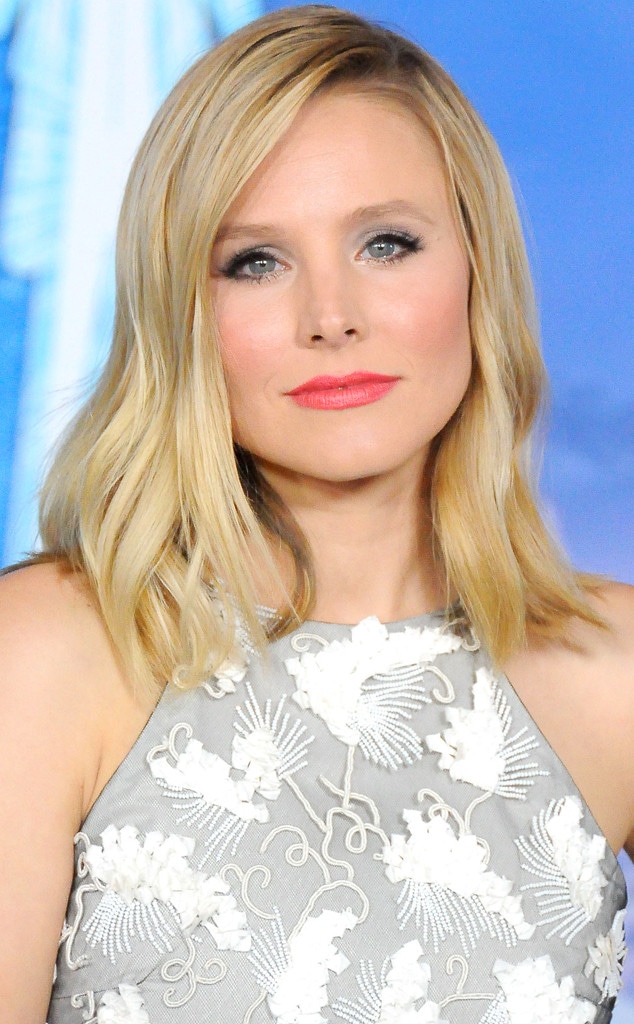 Barry King/FilmMagic
Kristen Bell always felt the need to give back to her community, and she's never been shy about that.
"My family was always into community outreach and helping others. I learned to value that at a very young age. I learned to find joy in lending a hand and lending support to those who need it. And I was taught to view all humans as a part of my family," the actress tells E! News in an exclusive interview.
And as a mother of two children, Delta, 1, and Lincoln, 3, Kristen shares, "It is the most important thing I am trying to teach. I am trying to teach my kids not be stunted by country lines, language barriers, or religious boundaries. And that all human beings, and everyone in the world is part of someone's family and they should be treated as such. It's so simple to get caught up in lines that divide us. Why are you different? I think it's important to remind ourselves that we are all the same and everyone is doing the best they can with what they have."
Kristen works closely with PATH—People Assisting the Homeless—an organization that supports those transitioning from living on the streets to moving into  homes. "They have the ability to do 'move-ins' where you get the list of household items they need like a sofa, and a bed, pots and pans. My friends and I, particularly for birthdays, instead of having a party we go do a 'move-in'. We will all be on an email chain and divide the tasks, 'Okay, I'll go to Goodwill, you go to Ikea'. And then we get to move a family or an individual in."
In addition to her work with PATH, Kristen recently donated $10,000 to Sun Cedar, a nonprofit resource center and manufacturing organization employing past felons, recovering addicts and homeless people who are getting back on their feet.
Kristen further explained to us, "I have a particular affinity towards helping people who feel outcast whether they've made mistakes, like having past felony convictions or recovering addicts. My husband [Dax Shepard] is in recovery and is almost 13 years sober. And seeing the world through his eyes has really opened mine to knowing that it is a disease and nobody is choosing to drink more than others, they are doing it because of a variety of reasons and they deserve the attention of a mental health professional, and not the county jail or however else we're choosing to pretend we're fixing the problem."
Dax candidly shared about his drug and alcohol addiction in an interview with Playboy, "I just loved to get f----d up—drinking, cocaine, opiates, marijuana, diet pills, pain pills, everything. Mostly my love was Jack Daniel's and cocaine. I was famous for going out on Thursday night to have a couple of beers, and that just led all the way to Saturday night...I lived for going down the rabbit hole of meeting weird people. Of course, come Monday I would be tallying up all the different situations, and each one was progressively more dangerous. I got lucky in that I didn't go to jail."
Kristen and Dax have been married since 2013 and while they both have been publicly open about their marital ups and downs, their openness and ability to communicate with one another has been key to their relationship. The actress told Bustle, "I need to remind people that you don't just find one person and then it's all peaches and cream for the rest of your life. Marriage and a relationship is hard work, and it's a lot of compromise. But if you compromise a lot, it's worth it."
She also told Good Housekeeping that she credits couples counseling with helping her marriage to Dax stay strong.
"You do better in the gym with a trainer; you don't figure out how to cook without reading a recipe," she explained. "Therapy is not something to be embarrassed about."