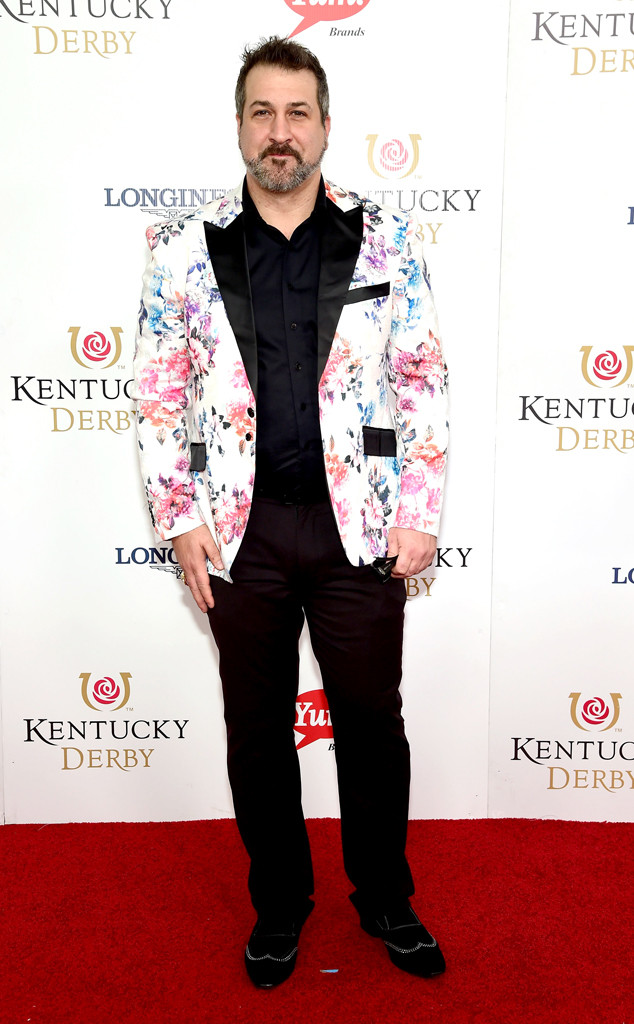 Frazer Harrison/Getty Images for Churchill Downs
This is the most important news you'll hear all day. Joey Fatone is opening a hot dog stand in a mall proving that beautiful things do still happen in today's sometimes scary world. Those residing in Florida (birthplace of Joey's new fast food joint) should be feeling about as blessed as a baptized baby. Brilliantly named Fat Ones (please clap), the hot dog and Italian ice palace will open at The Florida Mall in Orlando in August of this year. Who do we call to make this date an internationally celebrated holiday?
According to the 'N Syncer's Twitter, the restaurant is "Home of the Fat One," and we don't know if it's possible to be on a higher plane of joy. The Florida Mall's website says fans can expect "100% Angus beef dogs that you can enjoy pressed in a variety of styles from the Reuben to the Gone Hollywood to the Boybander (5 mini hot dogs)."