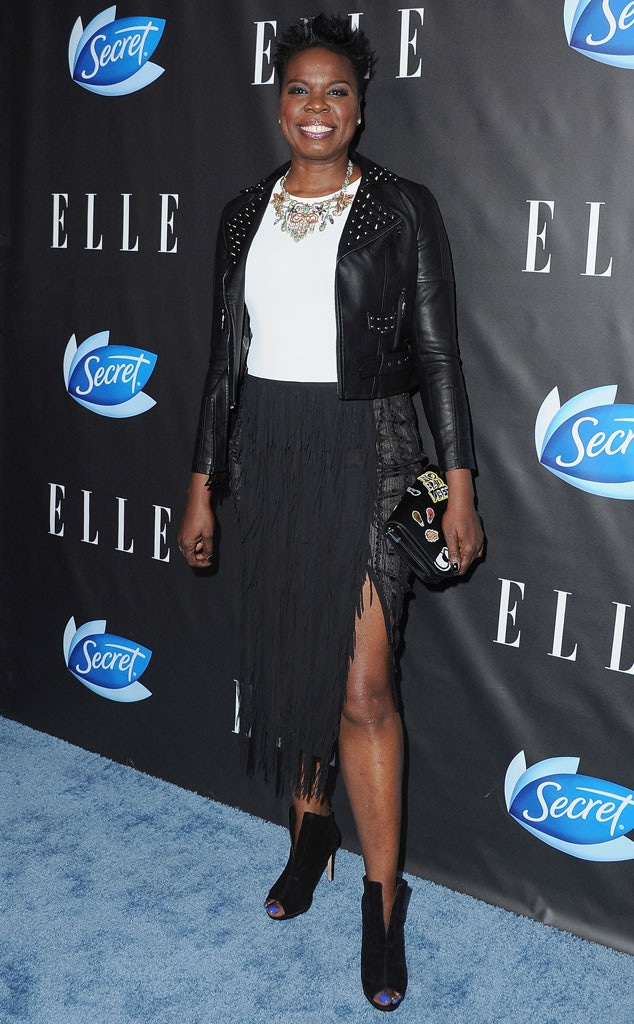 Jon Kopaloff/FilmMagic
Leslie Jones is having a "make it work" moment.
Ahead of the Ghostbusters July 9 red carpet premiere at the TCL Chinese Theatre in Hollywood, Jones took to Twitter to call out the fashion industry for not catering to women of her size and stature. "It's so funny how there are no designers wanting to help me with a premiere dress for movie," she tweeted Tuesday. "Hmmm that will change and I remember everything." Within an hour, fashion designer (and Project Runway winner) Christian Siriano digitally waved at her—using emojis, natch—on the social networking site. The comedienne replied, "YAAAAAASSSSSS."
Whether Siriano will design Jones' dress remains to be seen.
That said, he has designed ensembles for stars of all shapes and sizes, including Uzo Aduba, Lady Gaga, Sarah Hyland, Christina Hendricks and Gabourey Sidibe. In late April, he unveiled an 18-piece plus-size collection for Lane Bryant. "My mom, who's in her late 60s, loves the collection; Danielle Brooks loves the collection...so many different types and ages of women can find something great in this collection," he told Refinery 29. It's a good thing Jones spoke her mind on Twitter, as that's where Siriano had noticed a shift in sizing. "I don't know why [the plus-size market] is changing so much all of a sudden, but it probably has to do with the world of social media," he explained. "You see more body types by scrolling through your Instagram."
Jones—one of Saturday Night Live's brightest stars—is still getting used to life in the limelight, particularly in relation to the fashion component. After a recent taping of ABC's Jimmy Kimmel Live! with co-stars Melissa McCarthy, Kate McKinnon and Kristen Wiig, she did an impromptu stand-up set at ELLE's Women in Comedy event; the four women appear individually on the magazine's July cover. "I had 22 f--king outfits on today. Jimmy Kimmel had on one f--king suit," she complained. "I can't move in this [outfit], trying to be cute. You're going to see some bra straps." As she peeled off her jacket, Jones added, "Let me take these shoes off, too. Size 12."
It's that kind of self-deprecating humor that endeared Jones to Ghostbusters director Paul Feig. And though it took years for Hollywood to notice her talents, Jones never doubted she'd make it. "I just knew that I was funny, and I knew that it was just a matter of time," she told ELLE. "I didn't know what was going to actually happen—this is definitely way bigger than I thought—but I knew there was no way I was going to be that funny and nobody was going to notice it."
As director Ava DuVernay told Jones after her Elle cover came out, "Enjoy the spotlight! It looks beautiful on you."