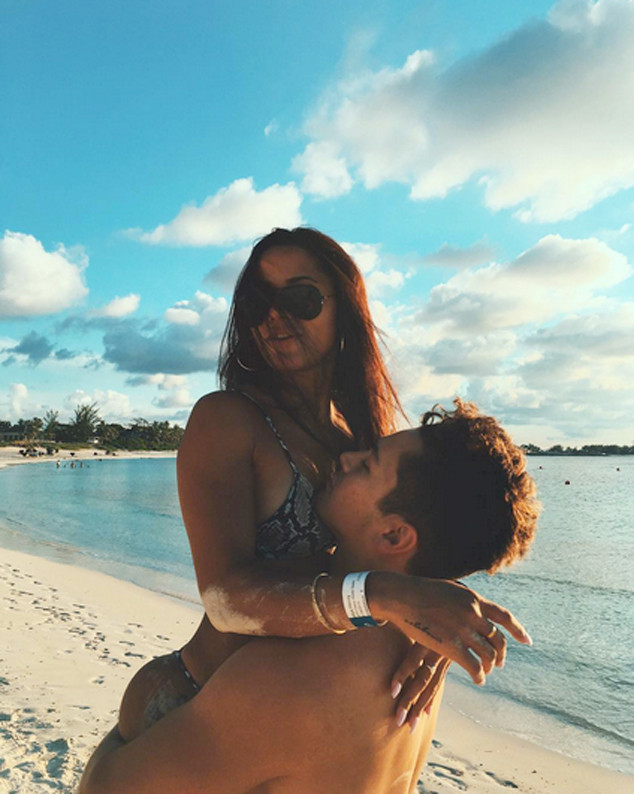 Instagram
What started off as an Instagram fling has turned into a really serious thing.
Fans of Austin Mahone know that the "Mmm Yeah" singer has been spending lots of quality time with his girlfriend Katya Elise Henry.
From birthday trips at the Atlantis Resort in the Bahamas to date nights at the Disney World resort, the pair can't hide their chemistry for one another wherever they go.
So when we had the chance to chat with Austin at the 12th Annual Irie Weekend in Miami this weekend, we had to ask a little more about this special love.
"I like how adventurous she is because whenever I want to take a trip, she is down to go anywhere in like a drop of a hat!" he told E! News exclusively at the AQUAFINA IWXII BBQ Beach Bash Pool Party. "We both want to go to Costa Rica together."