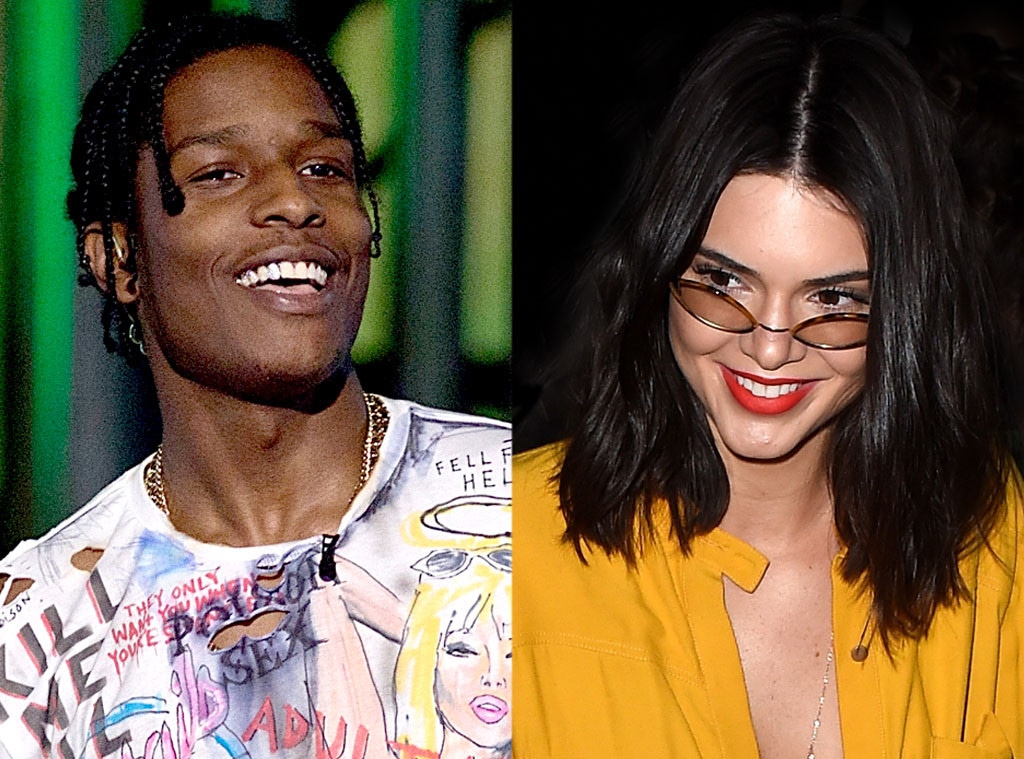 Rick Kern/WireImage- Kevin Winter/Getty Images
It looks like Kendall Jenner was able to reunite with an old pal while overseas.
The supermodel is currently in Paris for Menswear Fashion Week and was spotted enjoying some free time with rapper A$AP Rocky, who also happened to be in France at the same time.
A Twitter user caught a few photos and even video of the duo strolling through the streets of the City of Light as fans attempted to take pictures behind them while the duo went to grab some dinner together last night.
While some may be confused about seeing Kendall and A$AP together, it's actually nothing new. The two stars have been photographed together at events in the past and tend to support one another at various soirees.
Back in February, Rocky showed up to Kendall and Kylie Jenner's launch party for their PacSun clothing line, and Kendall partied with the musician to celebrate his Guess collaboration during New York Fashion Week.
As for their latest reunion, Kendall was one of the notable beauties who was in Paris to walk in Givenchy's show today.
Jenner joined Bella Hadid and Irina Shayk, among other gorgeous gals, who channeled the 1920s with their flapperesque hair styles and fringe and beaded gowns. Along with the detailed and elaborate gowns, the ladies let their natural good looks speak for themselves by wearing barely, if any, makeup on the runway.