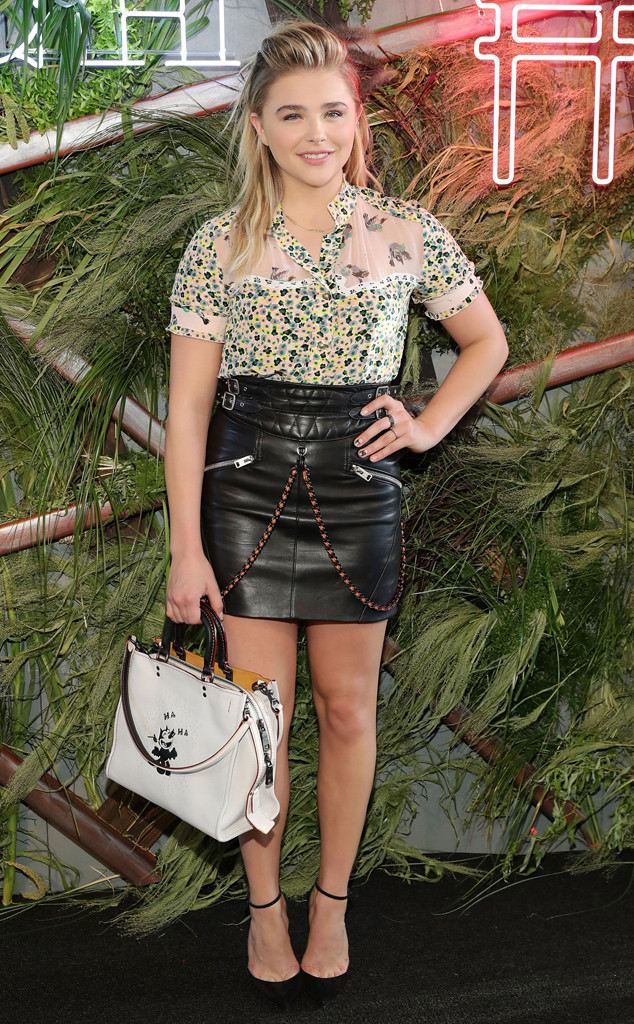 Neilson Barnard/Getty Images
Chloe Grace Moretz wanted to go under the knife when she was just 16.
The Kick Ass actress discusses female empowerment, finding happiness and more in an interview with Elle, where she also makes some candid admissions about how she found her self-esteem. Growing up in the spotlight, Moretz felt the ever-growing pressure of Hollywood on her shoulders, and it led her to want to alter her image in big ways.
"When I was 16 I wanted a boob job. I wanted the fat pad under my chin to be removed. I wanted a butt reduction, or whatever," she shares with the magazine. "And my mom said, 'Absolutely not, you're not allowed to have plastic surgery.' And because of that, I found a lot of power within my insecurities.
"They're what make me who I am now."