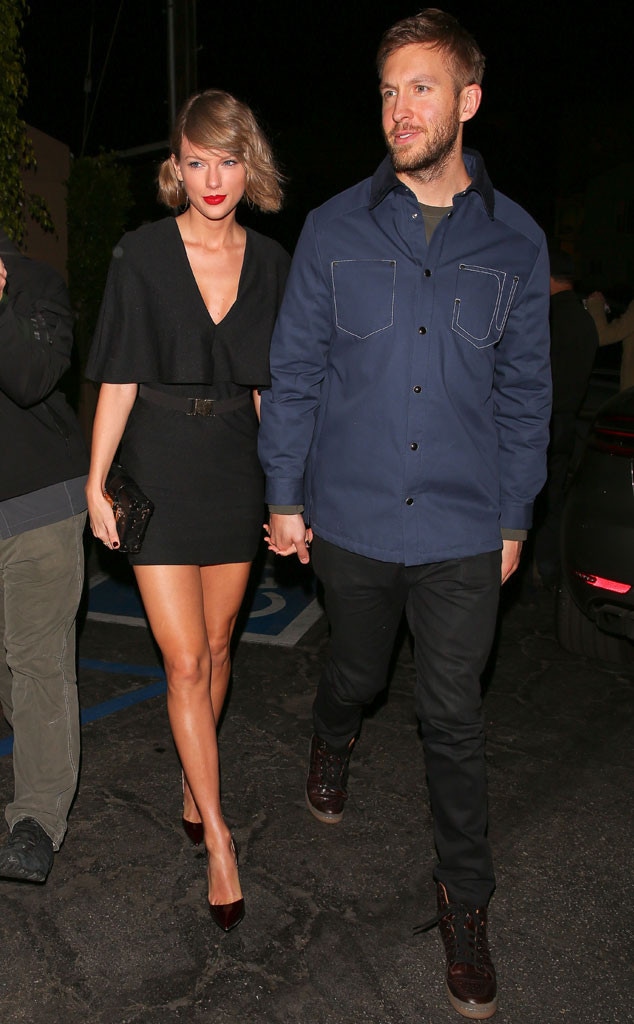 Maciel/AKM-GSI
Hell hath no fury like a celeb (who has social media access) scorned.
Fans who have been following the Taylor Swift-Calvin Harris-Tom Hiddleston semi-love triangle were blown away today when the music producer began spilling the deets on what happened between him and Taylor Swift through responses to Instagram comments on his page.
Of course, these comments have since been deleted, but will forever live on the Internet as possible evidence of an online tea party through screengrabs that were shared by fans.
Many believed Harris decided to write back to a number of Swifties and his own fans on the social media website who were questioning what really went down between him and Taylor, and what he wrote back definitely raised some eyebrows. However, a source tells E! News that Harris wasn't behind the comments.
When a fan told Calvin that people wouldn't have hated him if he told his side of the story, he allegedly responded, "[Taylor] controlled the media and this situation, I had no idea what was going on. So that kind of makes it a lot worse from my perspective."
Another user claimed that Harris was "jealous of Taylor now because she's moved on and found a new boyfriend," to which Harris allegedly said, "not jealous sir, FREE."
Many were perplexed as to why Calvin would go to the comments section to address such a highly publicized topic, and he said, " because I want to understand how these people's minds work." Another user asked if the producer was hacked, he said, "No it's me." 
Despite some shade throwing, Harris also wrote back to a user who asked why he hates Taylor, saying, "I don't at all."
When a fan asked the question we are all wondering (why Calvin decided to follow Swift again on Instagram), he simply said, "I cared too much and then I didn't care at all. I am a real person remember."
As for the cherry on top? One user was arguing with another and wrote, "For all we know Taylor broke up with him to be with another man and that is quite upsetting. I would be hurt by that too. He's not being mean. He deserves to feel free while he's single and not feel jealous."
Calvin mentioned that person in a comment and said, "You're the only smart one at this point."