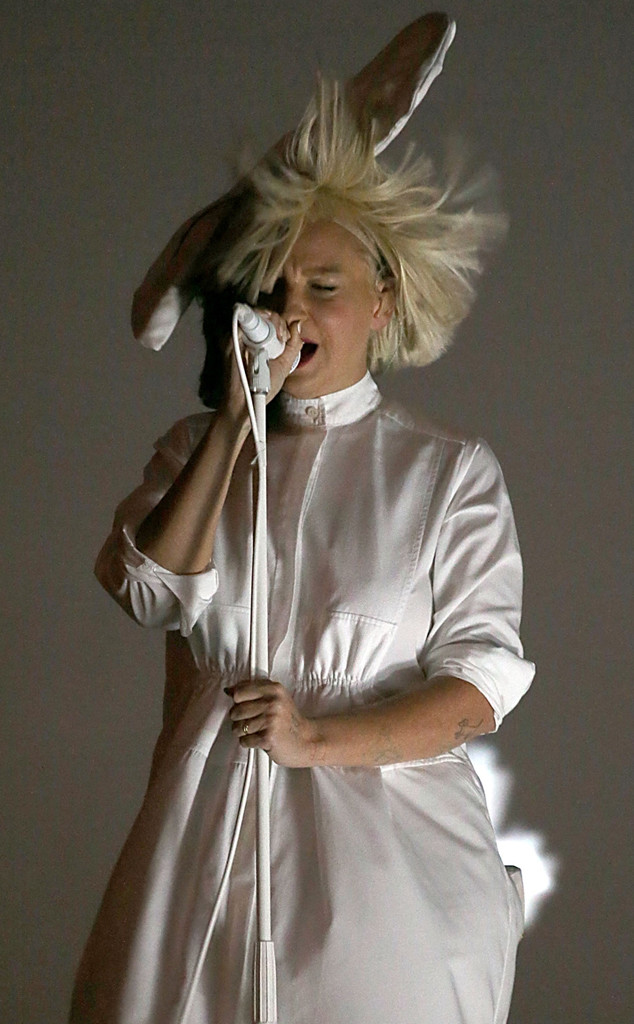 Gary Miller/Getty Images
Sia, we see you!
The wind in Colorado had its way with the artist's wig last night, giving the audience watching Sia's performance at Denver's Seriesfest a glimpse at her almost always hidden face.
To be honest, we'd be perfectly happy to see that lovely face more often.
The 40-year-old Australian singer spoke to Nightline's Chris Conley about why she chooses to keep her identity concealed—even during interviews! With her back turned to Conley, she explained, "I don't want to be famous, or recognizable. I don't want to be critiqued about the way that I look on the internet."