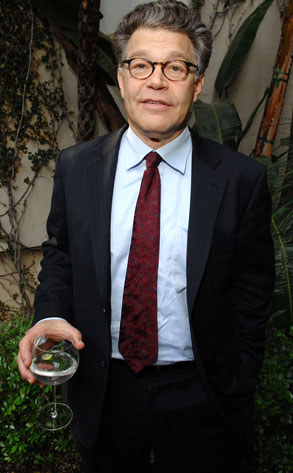 Amy Graves/Getty Images
Apparently Al Franken is good enough and smart enough—and at least 225 people like him more than the other guy.
The political humorist and former Saturday Night Live writer-actor is poised to join Congress as a Democratic U.S. senator from Minnesota after the state's Canvassing Board on Monday finally certified the results of his hard-fought battle against incumbent Republican challenger, Norm Coleman.
The final tally showed Franken 225 votes ahead of Coleman, the teensiest of margins compared with the millions of votes that usually separate two candidates.
Briefly addressing reporters outside his Minneapolis home, Franken said he was "humbled" and prepared for the job.
But while the Senate might want to brace itself for a whiff of Air America, Coleman is unwilling to go down without a fight. Another fight, that is.
Attorneys for the one-term senator told the Minnesota Star-Tribune that they will be filing a lawsuit opposing the results within 24 hours, calling the numbers "invalid and unreliable."