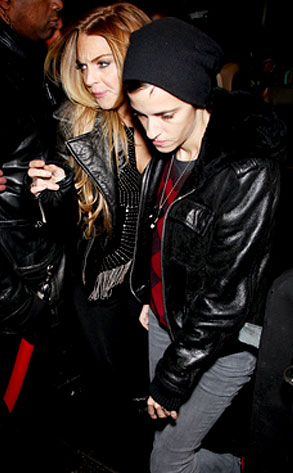 Marion Curtis/Starpix
Lindsay Lohan and Samantha Ronson reportedly welcomed in the New Year with a back alley fight show followed by a boxing match in their hotel hallway, so it only makes sense that a report (by way of Access Hollywood) would soon follow announcing their split.
"Lindsay has moved out of the home she shared with Samantha and gotten a place of her own," says the source.
Can it be? Is there any hope for love anymore? First J. Love and now this?!
We checked with Lohan's rep but it's pretty hard to keep up with all their drams. "I don't know," was all she told us.
Fortunately, our own source was able to give a more definitive answer: