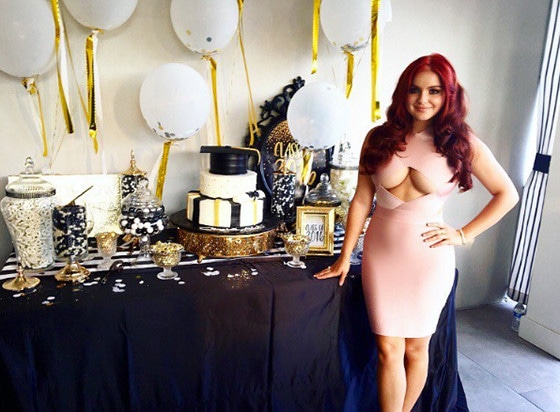 Instagram
Ariel Winter has had enough of the critics.
Just a few days after wearing a skintight dress to a graduation party, the Modern Family star received a few not-so-kind comments from followers on the Internet.
But on Wednesday night, Ariel decided to deliver a special message to her critics in a series of open and honest tweets.
"Dear sorry body-shamers, I looked HOT in that dress. And if you hate it, don't buy it," she wrote. "But please get a hobby. XOXO Ariel #EmbraceYourBody."
She added, "Embrace all that you are. Don't let those outside voices become your inner voice  #mychoice #loveyourcurves."
Over the weekend, the incoming UCLA college freshman received a celebration from family and friends at her sister Shanelle Gray's home. While posing next to a table filled with black-and-white decorated candy, the actress showed off her outfit that had a risqué keyhole cutout.
"I couldn't be luckier or more grateful," she wrote while thanking her family and close friends for the gathering. "I was in awe last night and I still am that you guys love me that much to do all of that for me."
While the party was supposed to be all about Ariel, the actress is now using her celebration to remind her fans that it's important to love and respect who you are. As for those critics, don't let them affect you.
"Know your value. Remember who you are. Love yourself," she tweeted. "You're perfect #stoptheshaming."