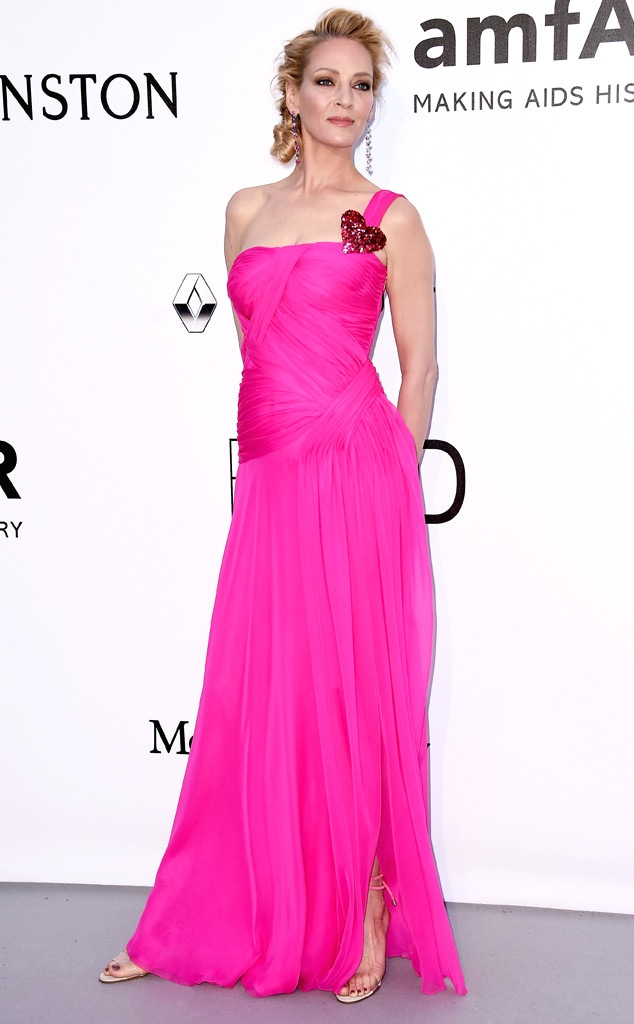 Ian Gavan/Getty Images
Uma Thurman was injured this week during a horse-riding accident, suffering several broken bones, her rep confirmed to The New York Post's Page Six Tuesday.

"Uma was in an equestrian accident," her rep said. "She was training on a young thoroughbred who got spooked. She was thrown and broke a few bones."
Sources told the site that Thurman was spotted looking pained and uncomfortable, "like she had hip surgery," as her children helped her into a restaurant in St. Bart's.
The mom of three co-parents with ex-husband Ethan Hawke, the father of two of her kids, and ex-fiancé Arpad Busson, with whom she shares a 3-year-old daughter. Hopefully the men will step in to help while Thurman is in recovery mode.
The 46-year-old actress is no stranger to unique fitness routines: To prepare for her role in Kill Bill, she did intensive martial arts training with her personal trainer. She's also a fan of yoga, Pilates, and outdoor activities like skiing, snowboarding and, of course, horseback riding.
Thurman's latest film, The Brits Are Coming—co-starring Sofia Vergara and Crispin Glover—is slated for release later this year. She has three more films in the works. It isn't yet known if her injuries will postpone production.