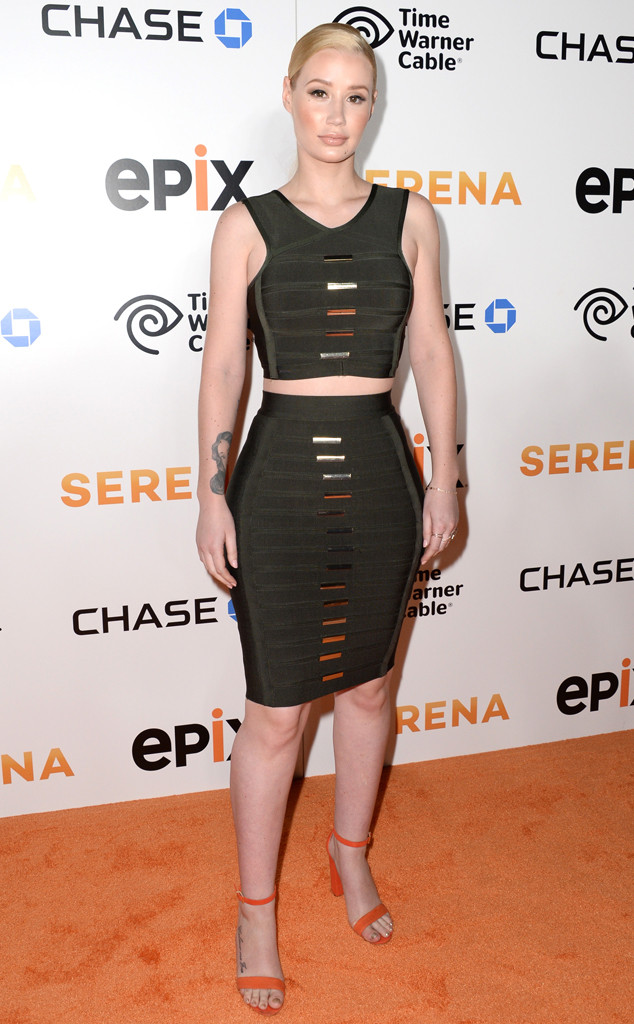 Jamie McCarthy/Getty Images
Iggy Azalea is setting the record straight.
After photos surfaced of a towing company retrieving a blue 1962 Chevy Impala from the celeb's home, the Aussie rapper took to Twitter (of course) to the clear the air on recent rumors that she had ex Nick Young's car, which she gave to him for Christmas in 2014, towed out of her driveway following their split.
"I never had anyone's car towed nor did I kick nick out of 'my' house," she wrote. E! News learns that Swaggy P's vintage ride was actually being taken to get repaired for mechanical issues.
Iggy continued to share that the property actually belongs to the NBA star, and she'll be the one packing up and leaving. "The home belongs to nick, I am the one moving. Thanks."