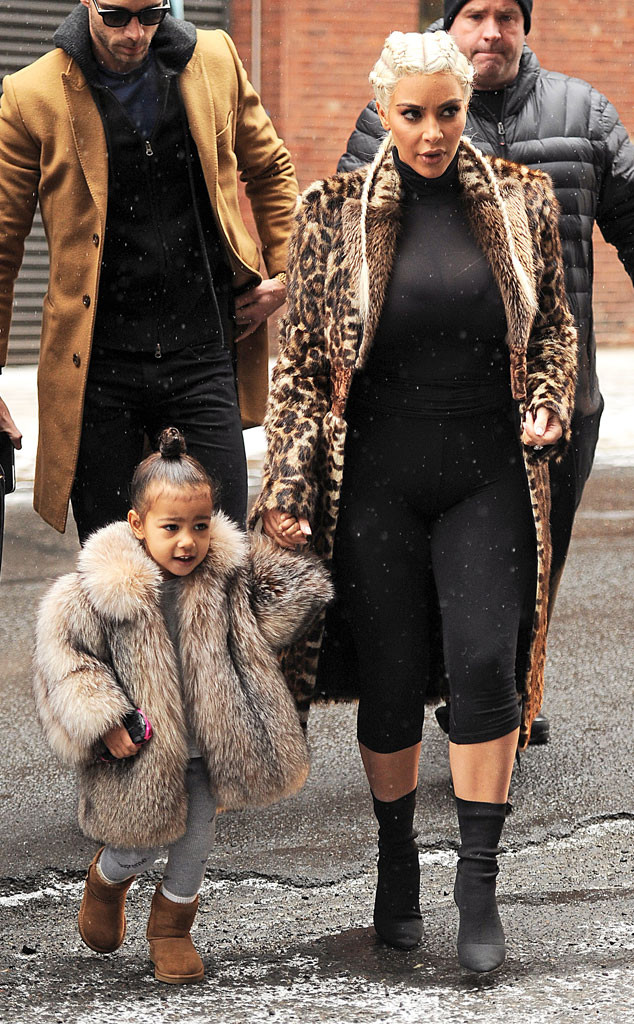 Splash News. This photo was taken with parental consent in accordance with E!'s No Kids Policy
There's no doubt about it: North West is one of the most fashionable toddlers in the world.
With parents who are constantly busy with their careers—not to mention, imprints on the fashion world—we've always wondered how Kim Kardashian and Kanye West's 3-year-old daughter manages to stay on fleek.
Well, we may have just figured it out.
According to a new report, the toddler has an entire $5000-per-week glam squad helping to get her ready when her parents can't. "North has a wardrobe stylist, hairstylist and manicurist to doll her up every day," a source told Life & Style. "North is one of the most photographed children in the world. She loves having her hair and nails done, so it also keeps her happy."