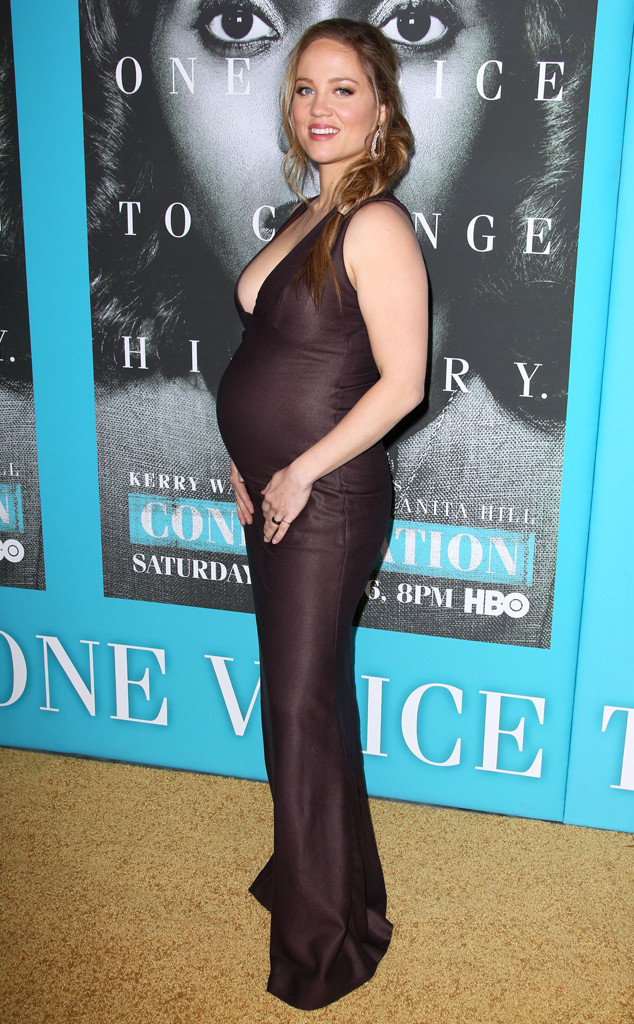 REX/Shutterstock
Welcome to parenthood, Erika Christensen!
The 33-year-old actress gave birth to a baby girl at her California home Tuesday, People confirms. Her daughter, named Shane, weighed in at 6 lbs., 3 oz. This is the first child for the Parenthood star and her hubby, cyclist Cole Maness.
Shortly before her baby's arrival, Erika's Parenthood co-star Dax Shepard tweeted, "can I drive you to the hospital? I want to see you at your very chubbiest point." The actress replied, "I am fully in labor right now. Wanna come over?" And she wasn't kidding!
Erika announced she was pregnant with a baby girl via Twitter back in March. She posted a photo of herself with an adorable puppy, writing, "This boy is getting a little sister. A human sister... She'll make her first appearance tomorrow at #Confirmation."
Then, as promised, Erika debuted her baby bump the very next day at the premiere of the HBO film starring Kerry Washington.
Just in case anyone missed the memo (or the bump), Erika tweeted, "Also, yes... We're expecting! Very excited that our baby girl will be coming soon."
The first-time mama-to-be had some fun documenting her pregnancy and little girl's imminent arrival via social media. Erika Instagrammed pics of her bump in a bathing suit, her bump in a bed, and even her bump meeting Parenthood's Mae Whitman! Then on June 17, she captioned herself a "Ticking time bomb" on Instagram noting that her little lady could arrive "any time now."
Looks like she was right. Congratulations again to Erika and Cole on their growing family!